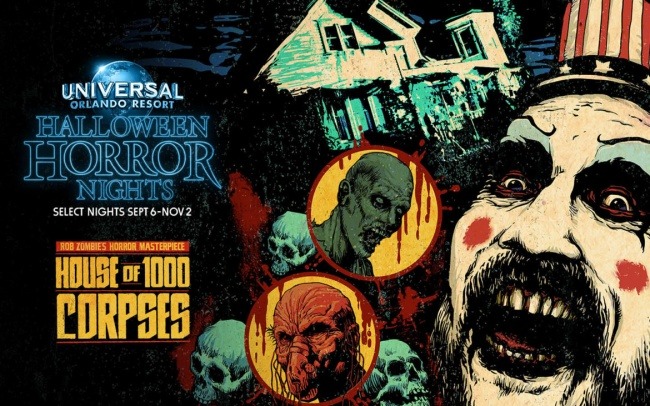 This is it! this is the last house! And it's a doozie! The last house to be announced for Halloween Horror Nights is Rob Zombie's House of 1000 Corpses.
During the House of 1000 Corpses house, you'll come face-to-face with the psychotic Firefly family and their collection of blood and gore. You will watch as "The Legend of Doctor Satan" come to life right before your eyes. Be one the lookout for the latest addition to Captain Spaulding's Museum of Monsters and Madmen, Fish Boy! And if you're lucky, you'll escape the house as fast as a rabbit, minus the fluffy bunny costume and tragic ending.
Halloween Horror Nights takes place on select nights from September 6 through November 2. There are 10 haunted houses, 5 scare zones and live entertainment and tickets are on sale now.

Planning a Universal Vacation?