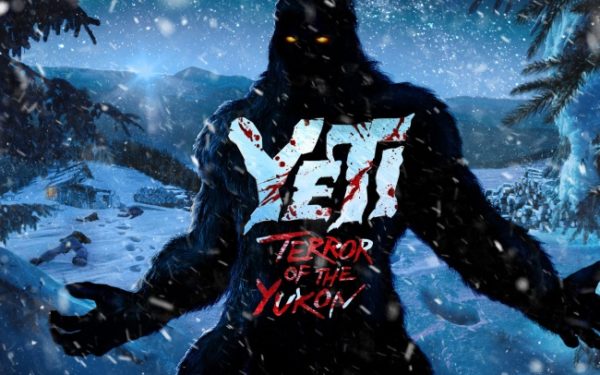 The Yeti is coming! This year, during Halloween Horror Nights 29, the snow will be red with blood with the Yeti: Terror of the Yukon haunted house.
The story for this house goes that deep in the remote tundra of the Yukon, loggers and trappers are seeking refuge from the cold of an arctic blizzard. But what's that out in the darkness? It's a lurking terror that is far more dangerous than the elements, that's for sure. Guests will enter a logging camp that's been torn apart and see floors that are caked with snow, but wait….why are there bones and gore? Right outside, you'll see that screams are frozen on the faces of those who fled the towering monsters only to succumb to the elements, but there is no escape.
You see, just when you thought the only thing to fear was the elements, you'll notice the trail of blood that is leading to the caves that none have lived to see. As you enter the maze of caves, you'll hear the screaming echoes of those who couldn't escape the inevitable. If you survive long enough to see find end, you're likely to find the remains of those who came before you. That's right – you are in Yeti territory now. These Yetis are vicious and will stop at nothing for a taste of blood. If the bitter cold doesn't get you, they most certainly will.
Yeti: Terror of the Yukon is one of 10 haunted houses that will thrill Guests during this year's Halloween Horror Nights. Right now, we know about four other houses for this year's event that include Stranger Things,  Nightingales: Blood Pit, Universal Monsters and Depths of Fear.
Halloween Horror Nights returns to Universal Studios Florida on select nights from September 6 – November 2. Tickets are now on sale for this year's event.

Planning a Universal Vacation?