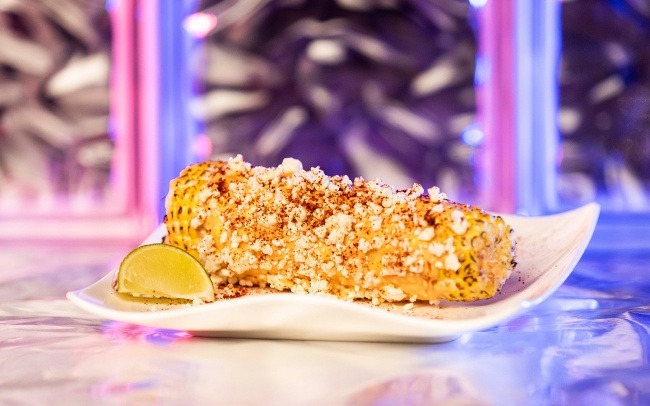 If you go to Halloween Horror Nights year after year, you know that one of the big parts of the event is the food and beverages that are available. Many fan favorites are returning for HHN 29, as well as a number of great new things themed after some of your favorite houses that are featured this year. Here's what you can find and here:
Starcourt Mall
Location: Tents outside Monsters Cafe and Finnegan's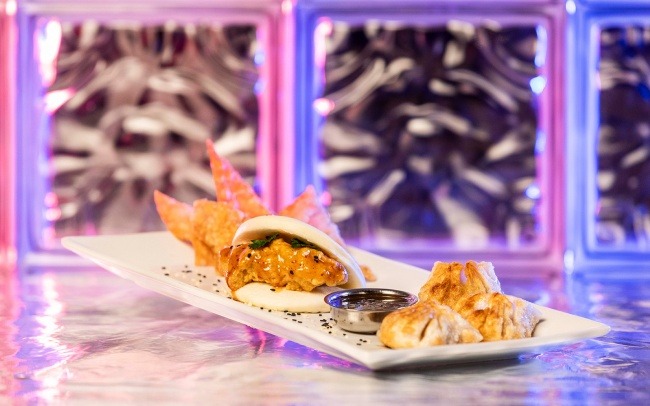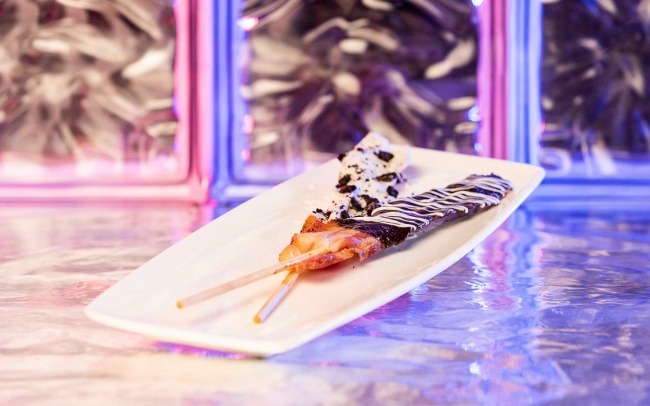 The 80s mall has come to life with iconic mall dining ranging from Grilled Street Corn and Nachos Queso Fundidio from Ole Amigo; a bento box with an Orange Chicken Bao Bun, Szechuan Beef Pot Stickers and fried Wonton Chips, complete with ginger soy dipping sauce from the Imperial Panda; a Turkey or Veggie Hero from Hawkins Heroes. Finally, grab chocolate dipped bacon on a stick and Pumpkin Patch Mini Donuts.
Merrill's Mini Pumpkin Doughnuts
Location: Tents outside Finnegan's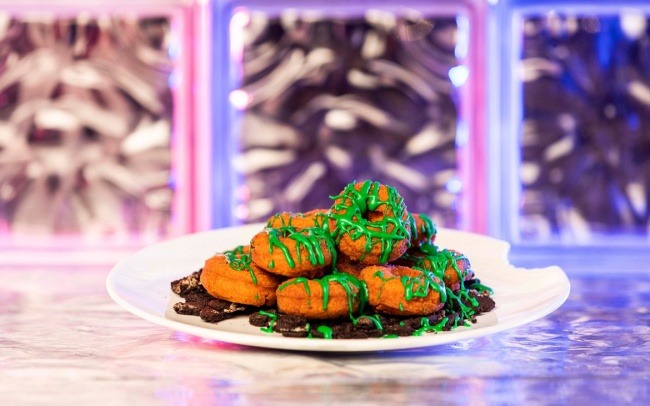 Pick up eleven pumpkin mini donuts on a bed of cookie crumbles topped with a frosting drizzle.
Triple Decker Extravaganza
Location: San Francisco Bakery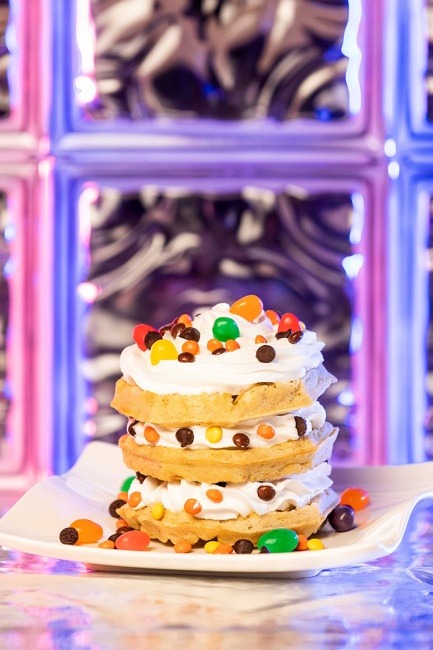 Back again is the stack of delicious waffles, whipped cream and candy that was featured from Season 2 of Stranger Things.
Syrup & Waffles
Location: Gramercy Popcorn & Production Central Veranda
This drink returns with the same delicious maple flavors and tiny waffles on top.
Sony Pictures' Ghostbusters Ghost Trap Popcorn
Location: Popcorn Carts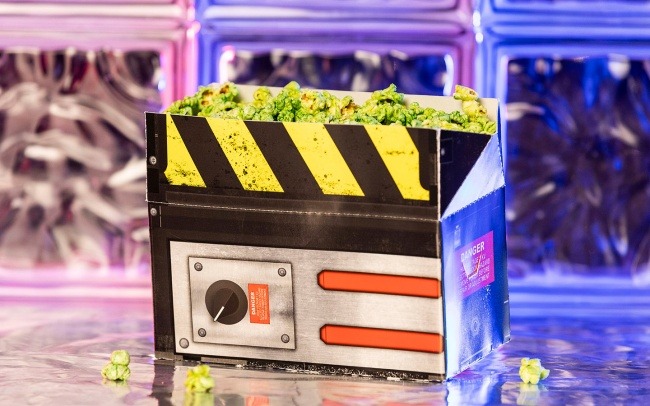 This popcorn bucket is inspired by the containment unit for ghosts for the proton pack from Ghostbusters.
S'mores Fries
Location: KidZone Pizza Company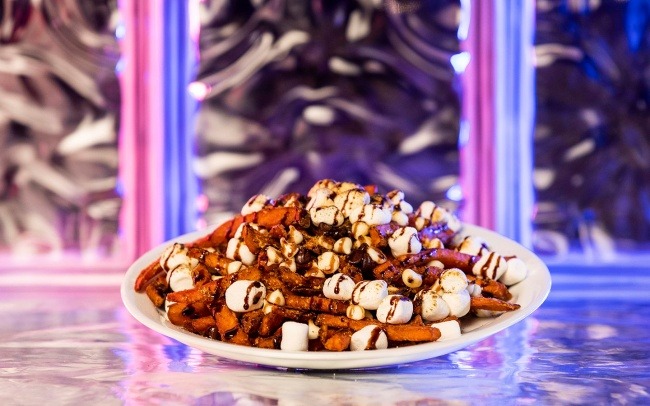 S'mores Fries feature sweet potato fries, marshmallow, chocolate chips and cracker crumbs.
Pizza Fries
Location: KidZone Pizza Company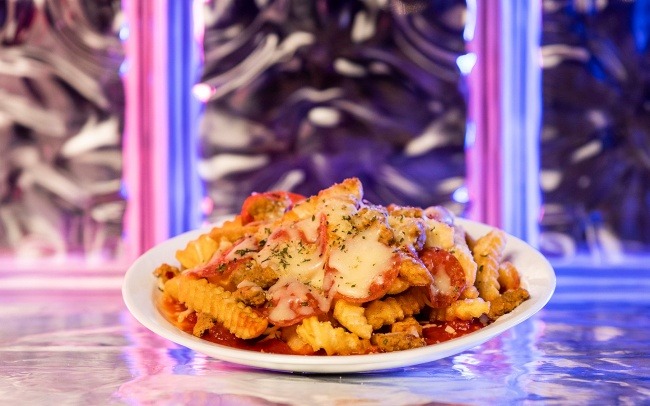 French fries with mozzarella cheese, tomato sauce, pepperoni, and sausage
Twisted Taters
Potato swirls with your choice of sour cream & chive, garlic parmesan, seasoned salt, or salt & vinegar
Candy Corn
Location: Gramercy Popcorn & Production Central Veranda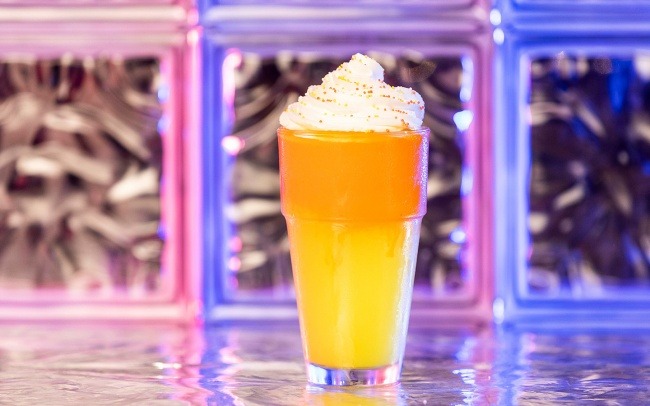 That classic Halloween candy in sweet slushie form
Signature Drinks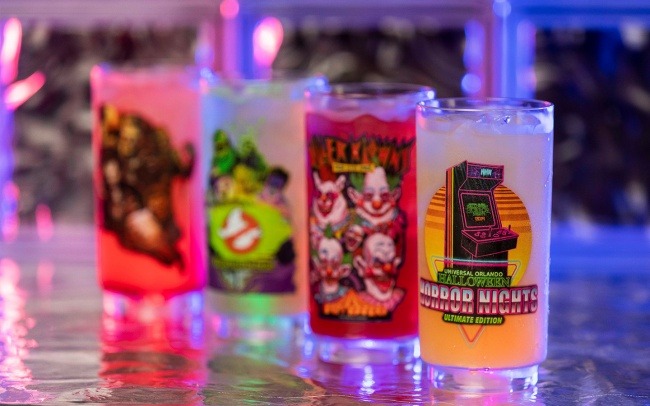 There are four signature drinks this year inspired by classic 80s beverages, plus four souvenir cups to collect. The souvenir cups will be a staggered release with a new one becoming available on a weekly basis.
Blood Pit – Vodka, blood orange sour, peach schnapps and orange juice.
Twilight Gateway – Tequila, watermelon schnapps, pineapple juice, orange juice and grenadine.
Vampires Curse – Spiced rum, fruit punch and sour mix.
Saturn – Gin, Falernum liqueur, passion fruit puree and sour mix.
Voodoo Doughnut
Location: Universal CityWalk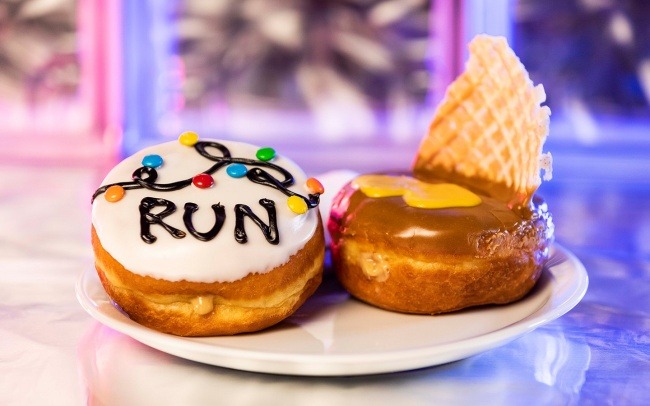 Choose from either the "Run" or Waffle doughnuts filled with Maple Bavarian Cream.
I don't know about you, but for me, this year's Halloween Horror Nights just got a bit tastier!

Planning a Universal Vacation?