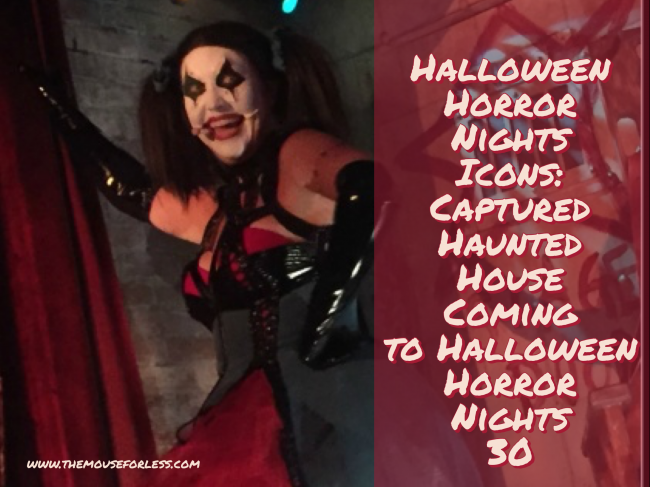 This is the house that I think most people are going to be excited for. That's because the icons of Halloween Horror Nights have increasingly become fan favorites over the past few years and this year, Universal Orlando Resort is bringing them all back in one spectacular haunted house.
You see, over the last 30 years, Halloween Horror Nights has introduced a number of original characters. In this house, called Halloween Horror Nights Icons: Captured, these terrifying individuals have joined forces, some newly risen to true Icon status, to form a monstrous Hell of Fame, taunting and terrifying you at every turn. In this house, Guests will meet Jack the Clown, Chance, The Storyteller, The Caretaker and many more, all in one house for the first time ever. As you search to be able to escape you'll encounter tormented victims as well as each Icon's demonic super fans. Who's the most evil of them all? Well, depending  on when you visit, a different Icon will reign supreme. (Wait…remember when I said that this would be a fan favorite house? Yeah…I think due to the different endings, this house will become even MORE popular!)
This is officially the fifth house to be named, and it's the first official original house. (The other houses are all based on IP). The other houses to be announced for HHN 30 are Beetlejuice, the Netflix series The Haunting of Hill House, Universal Monsters: The Bride of Frankenstein Lives, and Texas Chainsaw Massacre.
Halloween Horror Nights 30 will take place on select nights from September 3 through October 31. Tickets are on sale now.

Planning a Universal Vacation?