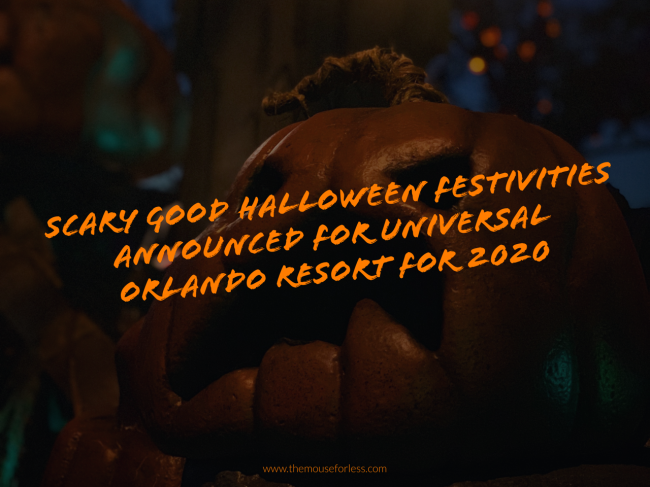 The test was a success! Recently Universal Orlando Resort held a test weekend that was dubbed as Halloween Horror Nights Lite where Guests could experience two of the haunted houses at Universal Studios Florida, those 12 and under could go trick-or-treating at Islands of Adventure, Guests could dress up in family-friendly costumes, and more. Guests who visited that weekend quickly found that the haunted houses, which were available via Virtual Line, were full, however time slots did open up periodically throughout the day.  So, because of the success, Universal Orlando Resort has decided to extend their fall event activities from October 3 through November 1.
Once again, the two haunted houses that were offered in the test will be open on a daily during regular park hours. They will be Universal Monsters: The Bride of Frankenstein Lives and Revenge of the Tooth Fairy. Once again, Universal Express will not be available for the haunted houses, however the Virtual Line option will be and Guests will need to use The Official Universal Orlando Resort app to select a return time for your group.
Universal Monsters: The Bride of Frankenstein Lives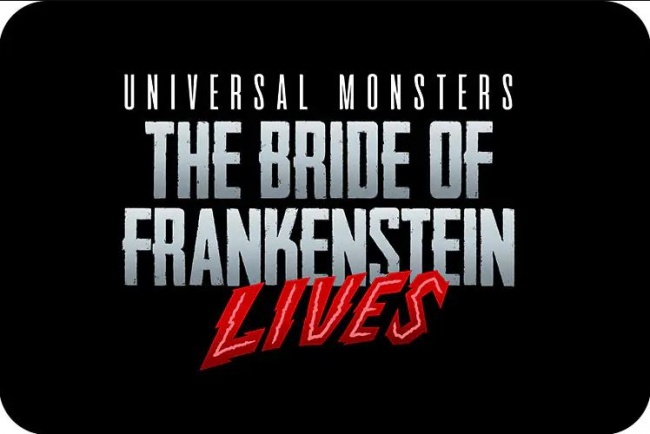 The Bride is stepping out of the shadows to bring Frankenstein's Monster back at any cost. Recoil in horror as she hones in on harvested body parts one at a time. Believing the Brides of Dracula could be the key to reanimating her love, she captures and drains their blood. The mate will have her monster. And the monster his mate.​​​
Revenge of the Tooth Fairy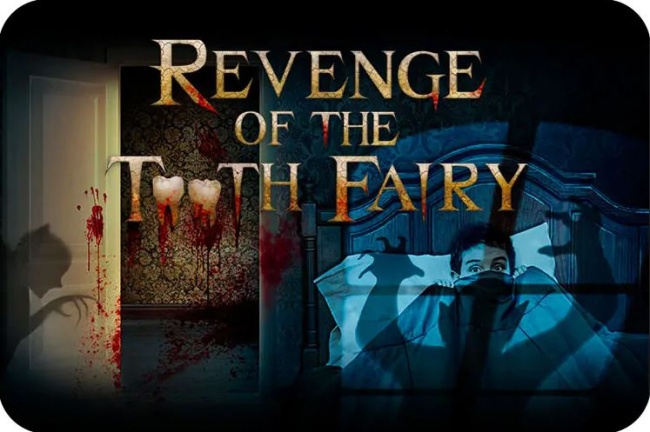 All children must give up their baby teeth to the goblinesque tooth fairies or pay a gruesome price. Guests will step into an old manor house that has been swarmed by yellow-clawed fiends, dripping with blood, teeth and gore. Grit your teeth as you see the fairies extract their bounty by force. Hold in your screams or risk exposing your own teeth to their grasping claws. ​​
Safety Protocols
Safety is the number one priority for both Team Members and Guests so the new protocol that was used in the test will be utilized still.
Face coverings worn by team members – including scareactors – and guests.
Everyone will be following social distancing guidelines in the queue and inside the haunted houses. Plexi-glass will be installed in various areas to help keep separation between scareactors and guests.
Hand sanitizer will be required before entering each haunted house. It will also be available for guests to use immediately after they exit.
Guest flow inside the houses will be managed by pulsing travel parties and limiting capacity.
Halloween Costume Rules
For those who would like to dress up, there are some additional stipulations that must be followed. They include:
Costumes must be family-friendly at all times.
No costume masks, face applications or face painting which restricts vision or covers the face completely. Face coverings in accordance with the Universal Orlando's Safety Guidelines must be worn and visible at all times.​
Guests may dress as their favorite character, but may not pose fo​r pictures or sign autographs for other Guests
Costumes must NOT contain the following:

Weaponry, swords, knives or mace of any kind (real or fake)
Veils or long trains
Sharp or pointed objects or materials that may accidentally strike another guest or team member. Any home-crafted wands must be rounded on both ends and be appropriate in nature.
Any clothing or items identified with law enforcement, security, firefighters, emergency responders, or the military
Any clothing or items identified with terrorist organizations
Any item which gives the impression the guest is a Universal Team Member
Any explicit or insinuated sexual content or intent
Any gruesome or gory costumes that are not deemed in good taste
Live animals

No large or bulky costumes which may obstruct movement or could be a safety hazard. Costumes cannot exceed 28" (inches) wide x 80" (inches) high to meet Universal Orlando's metal detection regulations. Costumes are subject to secondary x-ray screening.
Guests wearing costumes are to adhere to the following safety guidelines before riding an attraction:

Loose articles and costume accessories should be left with a non-rider or secured in a locker.
Long hair, long and flowing clothing or long and flowing accessories will be required to take certain precautions before riding.
All passenger restraint systems, including lap bars, shoulder harnesses and seat belts, must be positioned and fastened properly to assure your safety.

Proper footwear must be worn at all times.
Halloween Horror Nights Tribute Store
You also won't want to miss the Halloween Horror Nights Tribute Store at Universal Studios Florida. Here you'll be able to explore four incredibly themed rooms and pick up some great specialty food and merchandise available for purchase.
Beetlejuice Meet and Greet
Look for Beetlejuice hanging out around Hollywood Blvd. at Universal Studios Florida. In a socially distanced manner, of course.
Scarecrow Stalk
Take part int this scavenger hunt across Universal Studios Florida. Guests will be able to grab a brochure in the park and find all 13 custom-crafted scarecrows and skeletons to receive a candy sampler bag.
Trick-Or-Treating
For those looking for something a little milder, head over to Islands of Adventure for Trick-or-Treating! Those 12 and under will be able to grab a free trick-or-treat bag and go door-to-door collecting tasty treats from participating retail stores. Keep a look out for pumpkin stickers marking each location.
All of these Halloween activities are included with your daytime park admission. No special ticket required.

Planning a Universal Vacation?