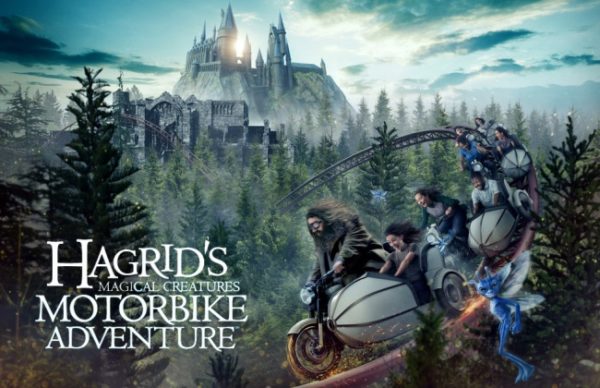 The newest attraction at Universal Orlando Resort's Islands of Adventure continues to see operational issues. Hagrid's Magical Creatures Motorbike Adventure in The Wizarding World of Harry Potter continues to have major downtime courtesy of weather and maintenance issues. A few weeks ago, the resort announced that they would be opening the attraction later in the afternoon to work out these kinks.
However, due to these issues continuing, Universal has issued an updated operational update via Twitter.
According to the resort, the attraction will now close prior to park close so that routine maintenance can be done, hopefully allowing a smoother opening in the morning instead. However, operating hours will still continue to vary.
The details are as follows: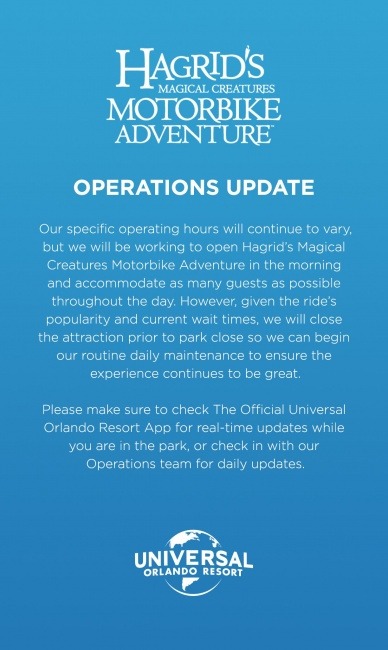 For those who have questions about this announcement on Hagrid's Magical Creatures Motorbike Adventure, the Team Members in the park will be more than happy to assist you.

Planning a Universal Vacation?