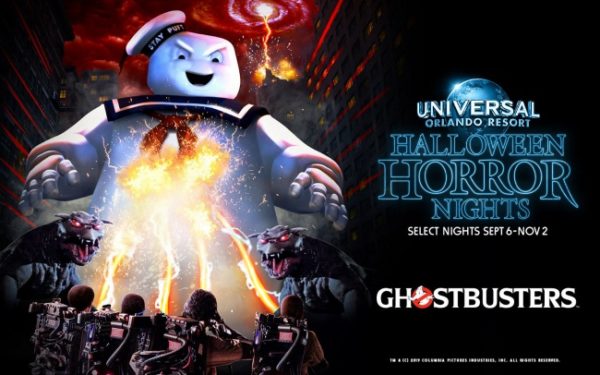 Say it with me! Who you gonna call? Ghostbusters!
This year, Guests visiting Halloween Horror Nights are definitely going to want to make sure that the streams aren't crossed when they visit the Ghostbusters house!
This is the first time ever that the classic movie will be coming to Halloween Horror Nights in house form and this year the film is celebrating its 35th anniversary. During the Ghostbusters house, you'll be able to walk through some of your favorite scenes like the New York Public Library, the Temple of Gozer and more as you are transported to the streets of New York as the rift between worlds opens, releasing ghoulish spirits, specters and ectoplasm-dripping phantasms. Guests will be able to come face-to-face with Slimer, the all-power Gozer the Gozerian, the Stay-Puft Marshmallow Man and more. Peter, Ray, Egon and Winston will certainly have to save the day!
This is the sixth house announced for Halloween Horror Nights 29. The event kicks off on September 6 and occurs on select nights through November 2. Tickets are now on sale for the popular event.
I just have to keep telling myself that I ain't afraid of no ghosts….but maybe I should be.

Planning a Universal Vacation?