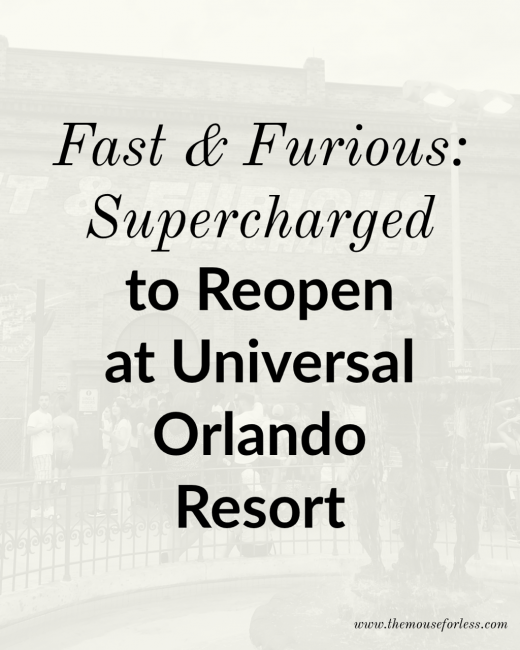 Guests who want to join the family with Dom, Mia, Roman, Letty, Hobbs, and the rest of the Fast & Furious crew will be able to do so once again here soon. The attraction, Fast & Furious: Supercharged will be reopening beginning on November 21 at Universal Studios Florida.
The Universal Orlando Resort attraction will utilize Express Pass, as well as the Virtual Line. There will be the option to use the standby line, as well.
For those who have never ridden Fast & Furious: Supercharged, Guests will be able to experience a highly immersive experience as you step into an amazing re-creation of the crew's headquarters filled with actual movie props and incredible vehicles you've only seen on the big screen. During the attraction, you'll be riding along with the family on a street chase in the middle of the world of the Fast & Furious films.
There is no word on if this attraction will remain open following the holiday season, so we'll keep you posted on the details.

Planning a Universal Vacation?