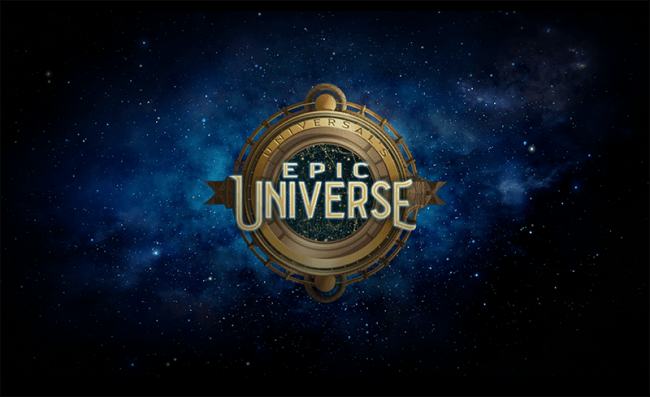 The theme park wars are getting exciting and today, they just got even more so. That's because we have an official potential opening date for Universal Orlando Resort's newest theme park, Epic Universe. According to a Comcast earnings call, Guests will be able to enter the gates of the new park sometime in 2023.
Universal Orlando Resort officially announced the Epic Universe theme park this past summer, but details on when the park was expected to open were not shared at that time.
Universal's Epic Universe will offer an entirely new level of experiences that will redefine theme park entertainment, as Guests will be able to travel into beloved stories and through vibrant lands on adventures where the journey is as astounding as the destination. While we now have an official opening date, we still don't know what lands or attractions will be included in the new park.
Epic Universe will be located at a new campus about 12 minutes from the main Universal Orlando Resort. The park will technically be the fourth theme park for the Universal Orlando Resort and will join sister parks, Universal Studios Florida, Islands of Adventure, and Volcano Bay.
Keep in mind that while 2023 is currently the official opening date, things can change with construction projects.

Planning a Universal Vacation?