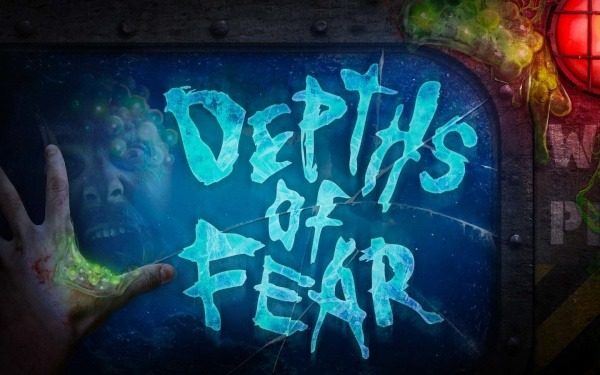 Well….this fourth house sounds terrifying. The next house for Halloween Horror Nights has been announced and if you have a fear of water or get claustrophbic, this may not be the house for you!
With Depths of Fear, the story for the next non-IP announced house goes, that the workers of a deep-sea mining company have found themselves in a dire situation. They've gotten too deep in the water and they've now come across a parasitic and deadly race of creatures.
These creatures are called Mouthbrooders. During the house, you'll find yourself trapped in the claustrophobic underwater installation with these slithering monsters. (Oh heck no!) Your worst nightmares will come to life as these Mouthbrooders spew flesh-eating acidic eggs at human hosts (that's you), and you witness miners being driven mad by the infection.
Panic will ensues as you find yourself not only encountering these acidic creatures, but also now the affected miners! Oh and let's not forget the fact that pressure is mounting as the self-destruct sequence counts down to the inevitable implosion of the facility.
Oh my goodness. I started sweating just reading that description!
Depths of Fear is one of 10 haunted houses for Halloween Horror Nights. Already announced houses are Stranger Things, Nightingales: Blood Pit. and Universal Monsters. Halloween Horror Nights returns to Universal Studios Florida on select nights from September 6 – November 2.

Planning a Universal Vacation?