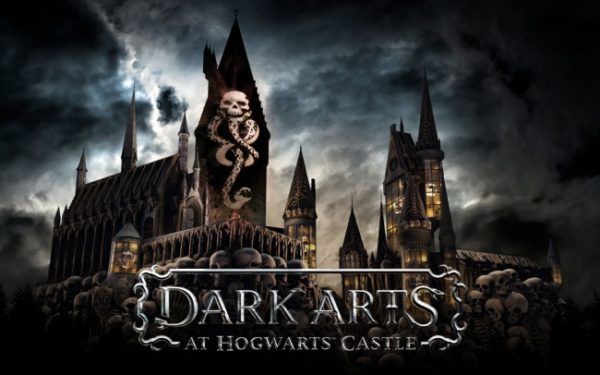 The Dark Arts are coming to The Wizarding World of Harry Potter! That's because they new nighttime projection show called Dark Arts at Hogwarts Castle will take place at The Wizarding World of Harry Potter – Hogsmeade beginning September 14. This new show will be an ominous spectacle of music, lights, and special effects.
The show have Guests summon their inner strength and bravely face the all-consuming Dark Arts. And yes, you will even come up against Lord Voldemort.
The show will feature Dementors, Death Eaters and other ominous creatures like Aragog, Mountain Trolls, Thestrals and more. Of course, the one thing that will stop the mayhem? The Patronus charm – one of the most famous, difficult and powerful defense of the Dark Arts charms in the Wizarding World.
As of right now, The Dark Arts at Hogwarts Castle show will only take place on select nights until November 15.

Planning a Universal Vacation?