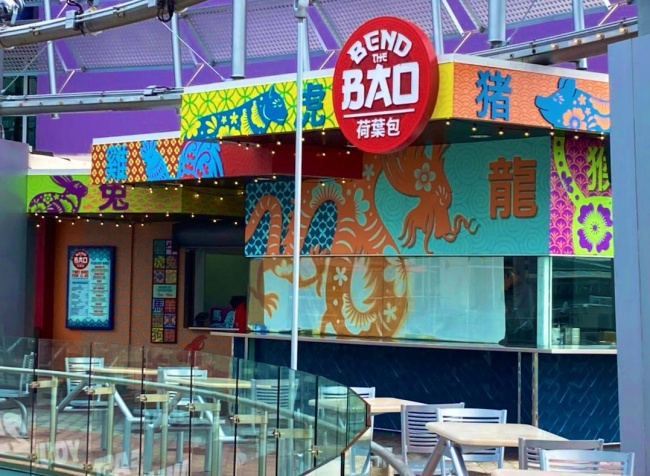 A brand new quick service dining location has opened in CityWalk at the Universal Orlando Resort. Bend The Bao will be located on the second level of Universal CityWalk. It will be found adjacent to the Universal Cinemark theatre. The restaurant itself is incredibly colorful with pop art representing the creatures of the Chinese Zodiac.
This restaurant will serve up Asian fusion specialties. What makes this place unique is that these dishes will feature diverse ingredients like crab cakes, pork belly, kimchee fried chicken and more.
Menu items will include: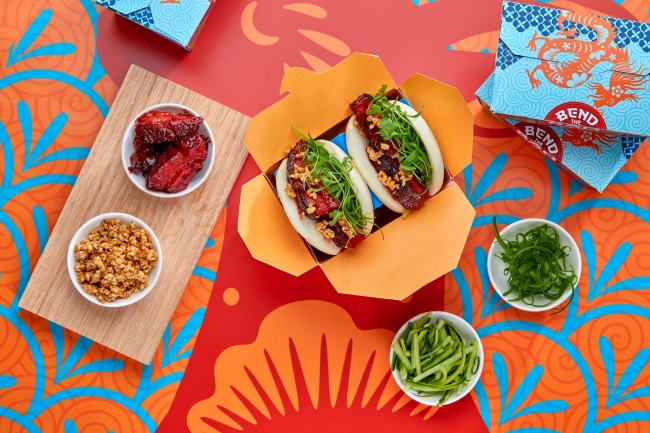 Pork Belly: pork belly, scallions, cucumber, honey-roasted peanuts, cilantro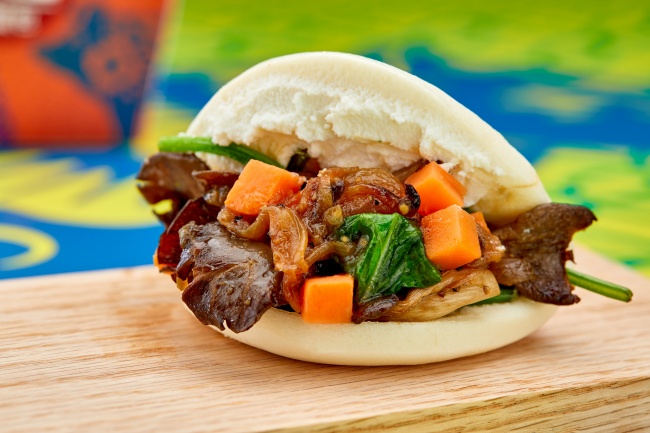 Veggie: roasted oyster mushrooms, spinach, sweet potato, caramelized onion, smoked ricotta cheese, tomatillo salsa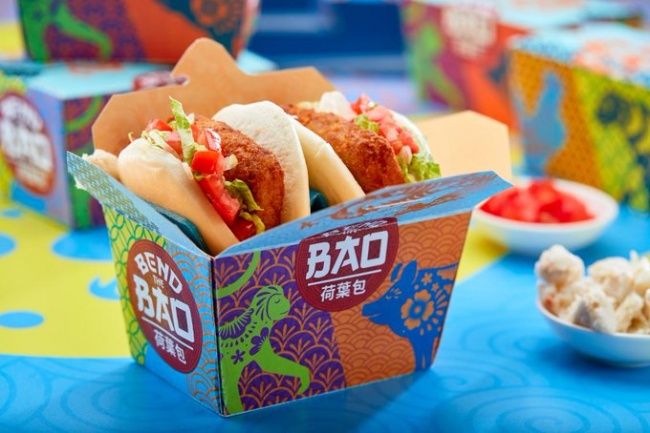 Crab Cake: Maryland-style crab cake, shredded lettuce, diced tomato, mustard aioli Face savouring food
Beef Brisket: beef brisket, fried jalapeno, pickled red onion, cilantro, avocado lime crema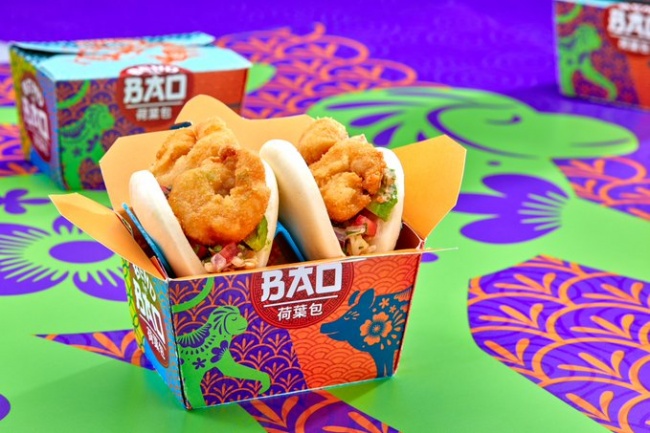 Shrimp: fried shrimp, shredded cabbage, avocado, pico de gallo, chipotle crema
Bend the Bao will be open daily for Guests to visit from 10:30 a.m. to 11:00 p.m.
Take a look at the other dining options at the Universal Orlando Resort here.

Planning a Universal Vacation?