Liberty Tree Tavern Dinner Menu
Liberty Square - Magic Kingdom
Casual Dining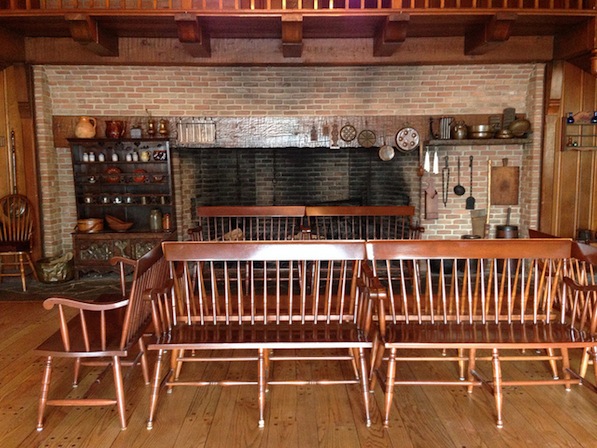 Menu Date: 01/2014

Reviews

Enjoy a hearty American meal in this 18th-century colonial inn.
Restaurant Info: American, Dinner Family Style, $$
View Liberty Tree Tavern's Lunch Menu
Dinner - Serving From 4 pm
All-You-Care-To-Enjoy
Adult Price Range: $34.07 - $38.33
Child Price Range (ages 3 - 9): $17.03 - $19.16
Prices vary by season and include tax and gratuity.
One Table Service credit is required per person for those on the Disney Dining Plan.
BILL OF FARE
Declaration Salad
Tossed Mixed Greens with House-made Dressing

Patriot's Platter
Roasted Turkey Breast, Carved Beef, and Sliced Pork with
Mashed Potatoes, Seasonal Vegetables, Herb Bread Stuffing, and Macaroni & Cheese

Johnny Appleseed's Cake
featuring Ocean Spray Craisins BRAND
Tavern-made White Cake filled with Apples and Craisins
Dried Cranberries, topped with Ice Cream


Beverages
A standard, non-alcoholic beverage is included with this meal
Coke, Diet Coke, Sprite, Barq's Root Beer, Minute Maid Light Pomegranate Lemonade
Coffee - regular or decaf
1% Low-fat or Chocolate Milk
Carnation Hot Cocoa, Hot Tea, or Iced Tea


Specialty Beverages

Patriot's Punch
Enjoy a Frozen Beverage from our Patriot's Punch Bowl served with a
Tavern Collector Mug - $8.19
Glowing Character Punch
Minute Maid Light Lemonade Punch served in a souvenir cup with
a glowing Disney Character Light - $6.49

Bottled Water: Still or Sparkling - $4.75
Cappuccino - $4.19
Espresso - $3.69


** Menu and Prices are Subject to Change Without Notice **