Subscribe to one or both of our newsletters using the forms below. We respect your email privacy.
Magically Speaking
The Official Newsletter of TheMouseForLess.com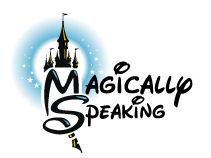 Do you need to know about the latest specials and travel deals? Would you like information on your favorite travel destinations, and some great travel tips? Do you want this information delivered right to your e-mail inbox? Then take a moment to join our Magically Speaking mailing list. This special newsletter will arrive in your e-mail, and is sent once every two weeks. To view previous articles from our Magically Speaking newsletter, visit our newsletter archive
Subscribe to Magically Speaking Newsletter
Magical Notifications
Disney Discount Newsletter from TheMouseForLess.com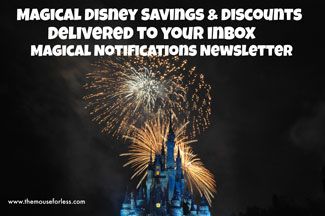 Never Miss Out on a Disney Destination Discount Again! Subscribe to our newsletter, Magical Notifications, and receive our weekly email alerts about special money saving promotions to Disney destinations.
Subscribe to Magical Notifications Newsletter