Subscribe to our Disney Newsletters
Stay on top of the latest news and subscribe to our Disney Newsletters using the forms below.  These unofficial newsletters both offer something unique to our readers. Magically Speaking offers lots of updates, information, and fun. Magical Notifications will keep you up to date on the latest travel specials.
We respect your email privacy. We will only use your email address for these newsletters. Please see the link for our privacy policy.
Magical Notifications
Disney Discount Newsletter from TheMouseForLess.com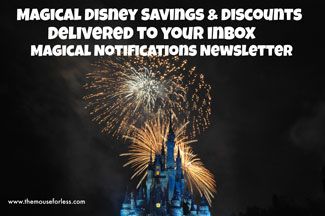 Never Miss Out on a Disney Destination Discount Again! Subscribe to our newsletter, Magical Notifications, and receive our weekly email alerts about special money saving promotions to Disney destinations, Universal Studios and more.
You will receive weekly notifications about all of the latest special offers and more. One quick email could save you money on your next vacation.  You will also be notified as soon as important discounts and travel news are released, such the popular FREE dining promotion for Walt Disney World; when new cruise dates/itinerary are released for the Disney Cruise Line, and when new dates/pricing are released for Walt Disney World Resorts.
Subscribe to Magical Notifications Newsletter
Magically Speaking
The Official Newsletter of TheMouseForLess.com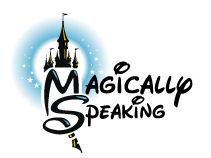 Do you need to know about the latest news and travel deals? Would you like information on your favorite travel destinations, and some great travel tips? Are you looking for some fun contests to add a little Disney to your day? Do you want this information delivered right to your e-mail inbox? Then take a moment to join our Magically Speaking mailing list. This special newsletter will arrive in your e-mail, and is sent once every two weeks.
You will find some great articles, highlights of special deals, contest, reader photos, news, and a whole lot more waiting for you in each issue. Subscribe now and don't miss another issue.
Magically Speaking was established in 2005 ISSN 1556-3863.
To view previous articles from our Magically Speaking newsletter, visit our newsletter archive.
Subscribe to Magically Speaking Newsletter
Magically Speaking and Magical Notifications are both unofficial publications of The Mouse For Less and not affiliated with the Walt Disney Company.