Mousekeeping Tip Envelope Customization 101
Now that you've decided to customize a Mousekeeping Tip Envelope, what do you do? Following the instructions below you will be able to customize the tip envelopes for your trip.
1. Click on the "A10 Envelope" link below the design you like. A Microsoft Word document will open. You should see a document open with whatever design you chose.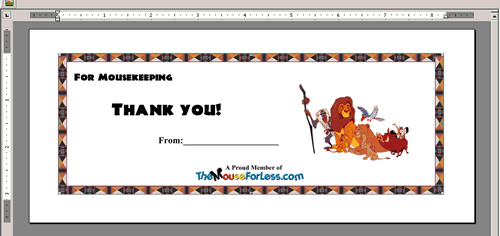 2. Click immediately behind "From:" and the text box will be highlighted.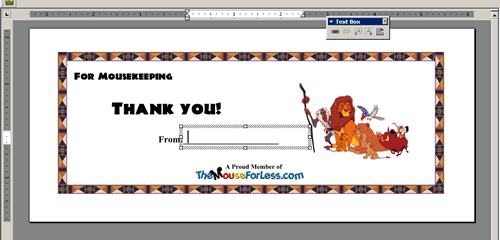 3. Type in your address and phone.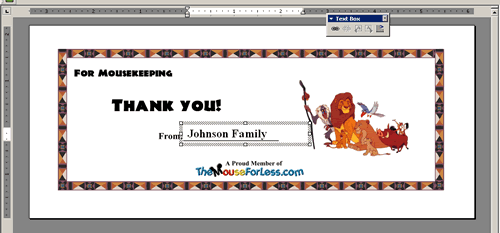 4. Choose print to print your envelope.