Walt Disney World Freebies Pocket Guides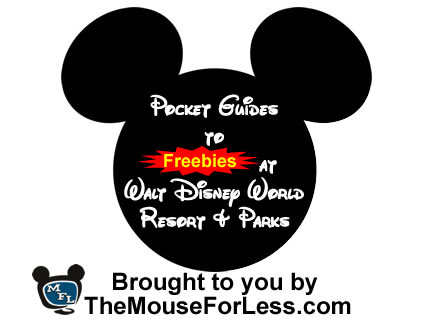 Whether you are on a tight budget or have no limit for your budget, everyone loves freebies. Do you know what is available for FREE at Walt Disney World Theme Parks and Resorts other than the guide maps? Whether you are going to create a scrapbook of your memories, or are just looking for something to stash away as a memento of your trip, here are some freebies to consider:
---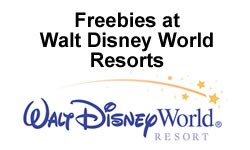 Find Freebies at:
6 Deluxe Resorts
3 Moderate Resorts
2 DVC Villas
Freebies found at all WDW Resorts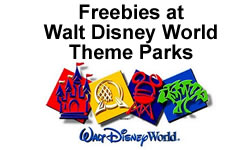 Find Freebies at:
Magic Kingdom
Epcot
Disney Studios
Animal Kingdom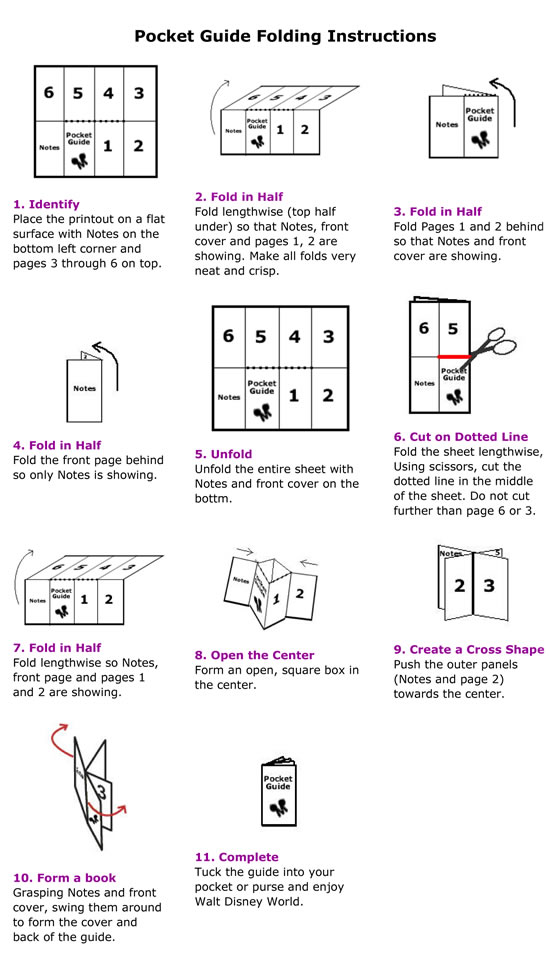 ---
The Mouse For Less/Magically Speaking Reader Tips
Max Lyman wrote "We love to go to Innoventions: East at Epcot and play the
game where you get to build a robot at the end. You start out learning about different plastics, play a computer race against the other people in your group, and then at the end, you get to assemble your own robot to take home. It's fun- and it's free!" (Editor's
note: This sounds like Fantastic Plastics Works.)
Alexandra Caldwell wrote: "Last time we were at Magic Kingdom, our daughter
was able to wake Tinkerbell! Right when the park opened, we ran-walked to Tinkerbell's Shop in Fantasyland, and she was the first child in the store, so she asked if she could wake Tink. She was given a wand and, well, maybe I won't give the details, as I don't want to spoil the surprise. Afterward,
she got a certificate and some stickers- it's one of her favorite things about our last trip."
Megan Sloan reminded us that character autographs come with the price of
admission: "Our two kids are autograph collectors. We're so pleased, because
it's so much cheaper than collecting pins! We've gotten all the classics, and are now tracking down some of the harder-to-find characters. There's a great pocket guide to characters on TheMouseforLess - the kids use that to see who they are missing. And don't forget to ask Cast Members for autographs. They love it, and sometimes you can get a very special autograph. Our waiter in Norway wrote a whole paragraph in Norwegian, andour son had to find another Norwegian CM to translate it for him.
http://www.themouseforless.com/downloads/WDWCharacters.pdf