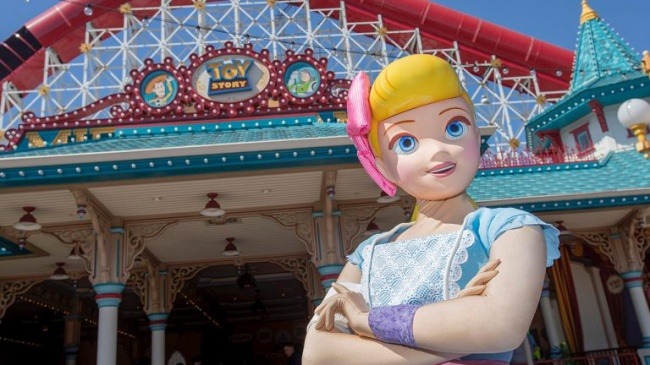 We are just a few days away from the debut of Toy Story 4 in theaters and for those who live on the west coast, Disneyland is getting in on the fun and celebrating this popular franchise's latest upcoming release.
If you want to meet Bo Peep, head over to Pixar Pier at Disney California Adventure. She made her in person debut today.
For those looking to enjoy a Toy Story-themed snack, you'll want to head over to The Golden Horseshoe at Disneyland. You'll be able to pick up one of three limited-time treats including: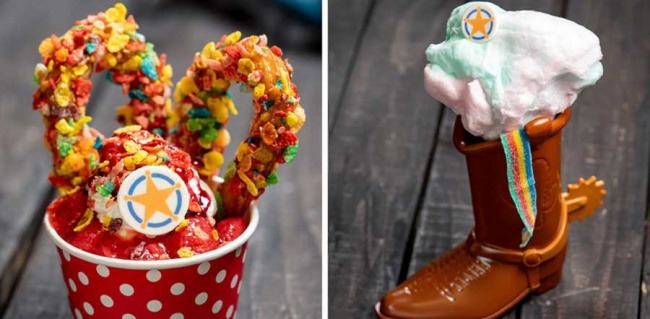 Bonnie's Root Boot Float: Woody's boot filled with Barq Root Beer and capped with blue cotton candy Ice cream, chocolate sauce and birthday cake cotton candy.
Carnival Cake: House-made fried funnel topped with all the fixin's of Fruity Cereal and Milk, Whipped Cream and Raspberry sauce.
Loop-de-Loop: Horseshoe sundae loaded with churned vanilla ice cream, strawberry and raspberry sauce and fruity cereal churro.
These treats go on sale beginning June 21.
Speaking of June 21, that's the date Toy Story 4 hits theaters.