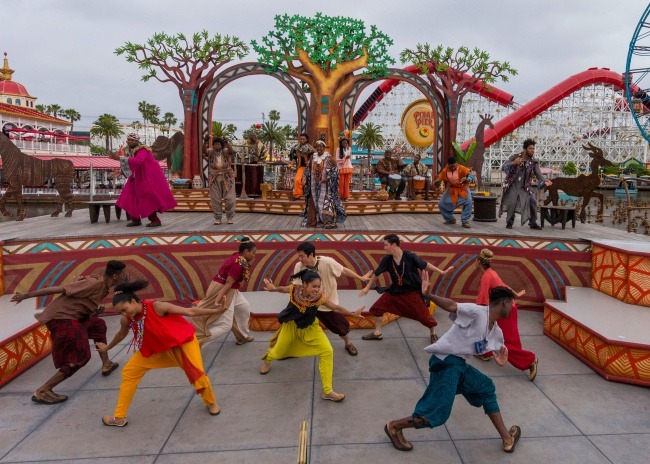 For those Guests who love The Lion King and who will be out at Disneyland Resort this summer, you're going to want to head over to Disney California Adventure for a unique retelling of the classic film.
Tale of The Lion King is an all new, outdoor musical theater production on the Palisades Stage that is a retelling of the story of Simba's journey. This new stage show celebrates the story and music of The Lion King in an imaginative way. The show is narrated by Mwongozo who leads 18 performers called the Storytellers of the Pride Lands in this adaptation of the film. Presented in a contemporary story-theater style Tale of The Lion King retells the story through song, language, and dance.
The show features new musical arrangements of some of your favorite songs, including "Circle of Life," "Can You Feel the Love Tonight" and "Hakuna Matata". Mixed in with the live singing will be live drumming, as well as costumes and a set that celebrate the cultural roots of this classic Disney tale.
Tale of The Lion King is slated to take place multiple times a day for a limited summer run.