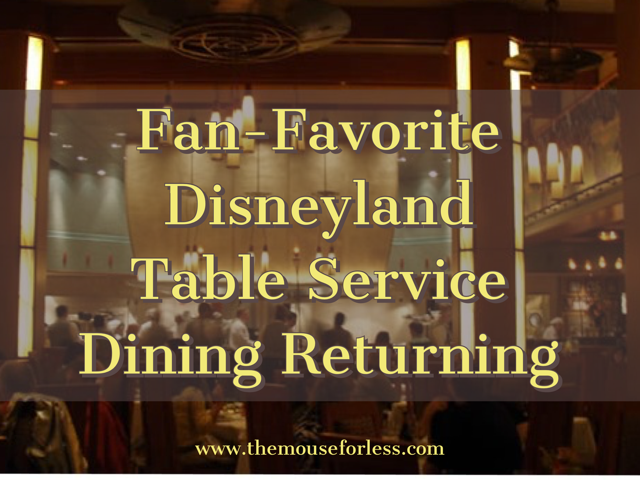 Disneyland Resort has been slowly working to reopen and in doing so, they are gearing up to reopen many popular table service dining options. Want to know what's reopening? Here's the list, as well as when you can begin to make your dining reservations online.
Of course these dates and locations are still subject to change.
Due to restrictions, full-service park locations will have limited seating capacity. This may mean it may be harder to make advance reservations at some of your favorite spots. In addition, Guests will need to also have confirmed theme park reservations and tickets for the same park on the same date 60 days in advance to make their reservations.
Those looking to dine in the park can participate in mobile check-in when they arrive for their reservation. This allows Guests the ability to maximize their time, as well as minimize your contact with others.
In addition, if you don't have a dining reservation, Guests will have the opportunity to add their party to the mobile walk-up list at select table-service restaurants. The mobile wait-list will be available at select full-service locations, should there be any walk up availability. It can be found on the Disneyland mobile app.