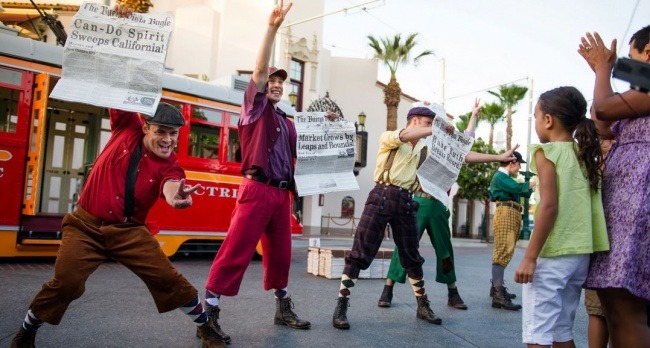 According to the OC Register, the Red Car News Boys show will be ending with its last day of performances taking place on July 23.
The trolley show, which debuted with the revamped Buena Vista Street at Disney California Adventure back in 2012, featured song-and-dance numbers with newsboys and newsgirls hawking headlines, inviting Guests to remember a bygone era. (Kind of like what's seen in the Disney film, Newsies.)
The cast for the Red Car News Boys show arrived via the a replica of the Pacific Electric Red Car trolley, however, that part of the show had been temporarily disrupted thanks to construction taking place for the upcoming Marvel land. Due to this disruption, Disney claims that the show wasn't as popular as it once was.