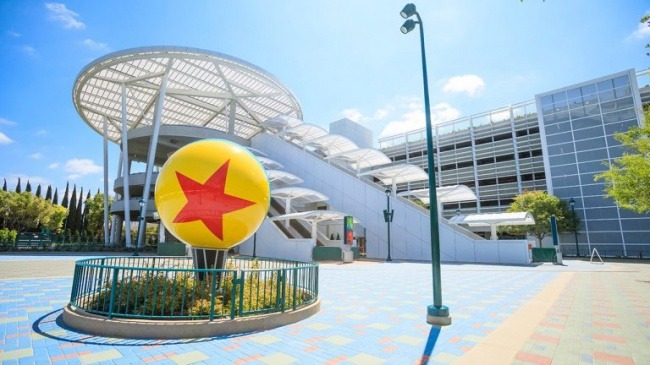 Those traveling to the Disneyland Resort have a brand new place to park! The Pixar Pals parking garage is now open, opening months ahead of schedule. The garage is adjacent to Mickey & Friends and celebrates your favorite Pixar films like Monsters Inc., Inside Out, and Coco.
The new garage features additional entry lanes and a new electronic system that lets you know when spots are available with a goal to expedite Guest parking and reduce traffic around the bustling resort. This new parking garage adds more than 5,000 parking spaces to the west side of the Disneyland Resort.
Also currently being built is the Magic Way Pedestrian Bridge that will be opening in mid-September. This new bridge will connect visitors from Pixar Pals, over Magic Way, to the rest of the resort. That means that Guests will be able to have the option to stroll through the Downtown Disney District to the theme parks' Main Entrance. The new bridge provides convenience and enhances safety by eliminating the foot traffic crossing the street at Disneyland Drive and Magic Way.
These parking and transportation enhancements were done to improve parking and traffic flow, as well as to continue to enhance the overall Disneyland Resort Guest experience.