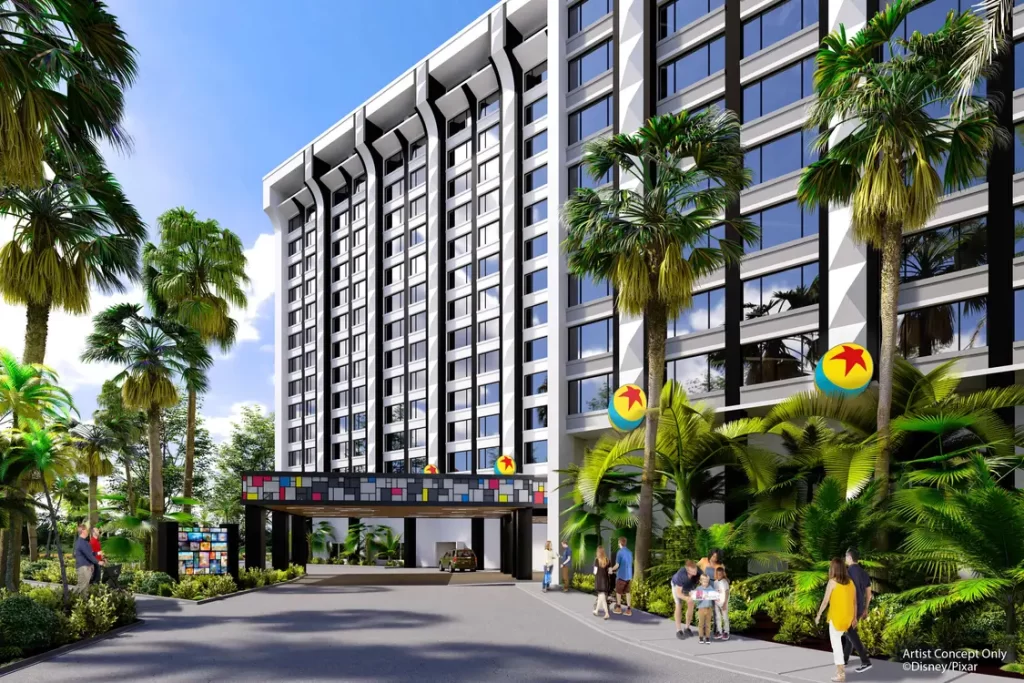 It was announced a little while back that the Paradise Pier Hotel at the Disneyland Resort would be seeing a massive retheme. That theme will revolve around the world of Pixar. It will focus on their fantastic stories which will be woven into the resort's current contemporary setting. The updates will feature favorite Pixar worlds and characters through artwork and décor that allow these stories to come to life.
All around the hotel, Guests will be welcomed into whimsical character moments. For example, you'll see the iconic Pixar Lamp balancing atop its ball in the lobby. It appears that, at least according to today's D23 Expo Parks Panel that progress is continuing on the change over. That the new hotel will be called the Pixar Place Hotel!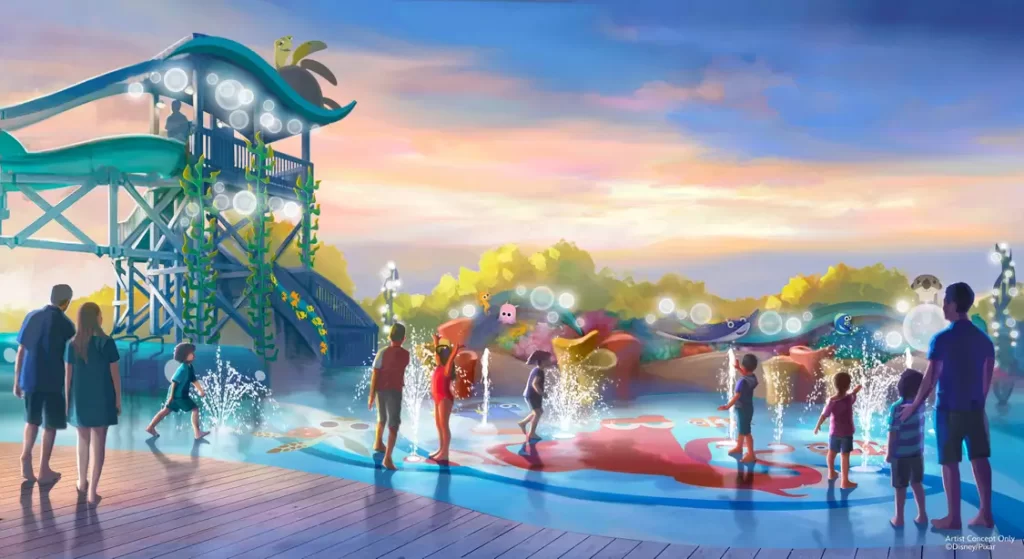 We even got word that the Pixar Place Hotel would include an all new and fun splash pad! This section will be themed after the film, Finding Nemo!
It was also shared that there will be a great new restaurant for Guests called Great Maple, which will be a modern American eatery!
There's no official word on when these updates will be finished, so stay tuned here for details.
Follow The Mouse For Less for more information about the latest Disney D23 Expo news.
For more Disney news and trip planning advice, follow The Mouse For Less on Facebook, Twitter, Instagram, YouTube, or TikTok.