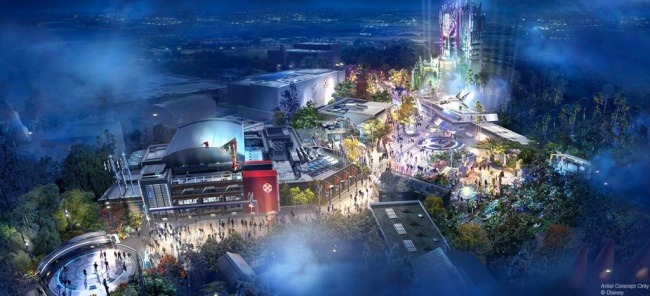 Tonight at the D23 Expo media preview, during the unveiling of the Parks and Resorts section, it was revealed that the Marvel-themed land that has been announced for Disney California Adventure has an official name. This new land will be known as Avengers Campus.
Avengers Campus will be headed to not only Disney California Adventure at the Disneyland Resort, but it will also be headed to Walt Disney Studios Park in Paris and Hong Kong Disneyland.
At Disney California Adventure, this new land is replacing a bug's land and is currently under construction. It will eventually incorporate Guardians of the Galaxy- Mission: BREAKOUT!, as well as include additional attractions, and shopping and dining.
Stay tuned to the blog as more details will be shared about this new Marvel-themed land. These details will be released on Sunday during the D23 Expo's Parks and Resorts panel.