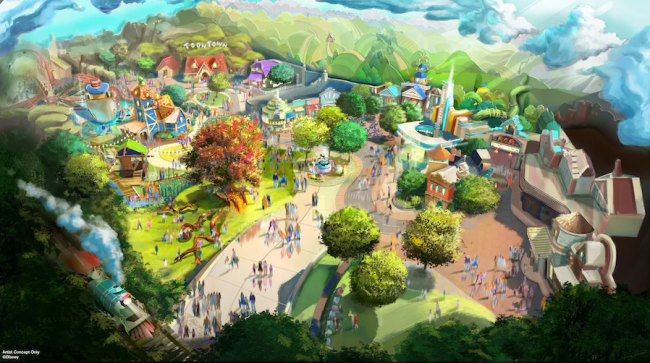 This week, Disney has shared that there's a big transformation in the works for Disneyland Park! Mickey's Toontown will be completely reimagined! Disney has already announced the fact that Mickey & Minnie's Runaway Railway will be coming, but that's not the only change on the docket. Mickey's Toontown will transform this land into a vibrant area where families with young children will be able to enjoy new play experiences, as well as open, grassy play spaces. The land will have landscaping for both spontaneous play and relaxation.
"We are so excited to leverage Disney's powerful brand, develop new stories and share even more magical experiences with our guests," said Chairman of Disney Parks, Experiences and Products, Josh D'Amaro. "The newly reimagined Mickey's Toontown will be a welcoming place where families and younger guests can connect and play together in fun new ways."
New Offerings
Mickey's Toontown will offer more play activities and attractions than ever before with new experiences that will let children play, slide, spin, splash, touch and listen!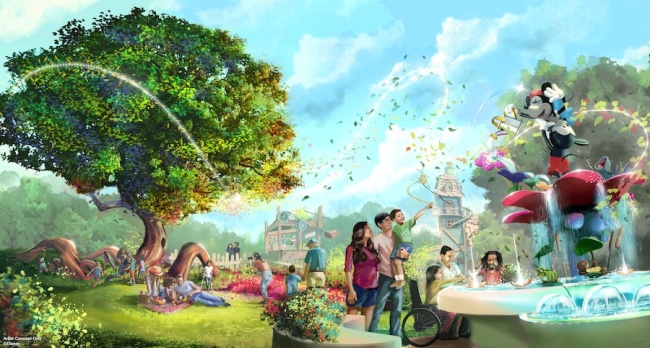 One of the new areas coming to Mickey's Toontown will be CenTOONial Park. There will be two interactive play experiences anchoring this updated area. At the center of CenTOONial Park will be a fountain which will also become a center icon for the land. At its base, water tables will invite guests to play with the water and at night; the fountain will be brought to life in a unique way.
Guests will also find a dreaming tree. This tree will be inspired by the one that a young Walt Disney would daydream under in his hometown of Marceline. Sculpted tree roots will provide an opportunity for children to play, crawl and explore. There will also be places that will offer rolling hills and a place to sit and dream.
This new area will reopening in 2023 with the debut of Mickey & Minnie's Runaway Railway. Never fear though, Mickey's Toontown will still be home to many beloved characters. They will include Mickey Mouse, Minnie Mouse, Goofy, Donald Duck and more!
The current version of Mickey's Toontown will close in March of 2022 to begin creating these all-new experiences.