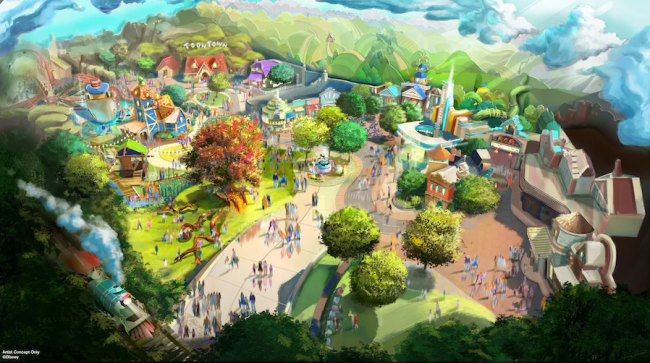 Disney previously shared that Mickey's Toontown in Disneyland Park would be transformed into a great new space that focuses on families. There will be space where little ones will be able to enjoy new play experiences, as well as open, grassy play spaces. The land will have landscaping for both spontaneous play and relaxation. To begin this work, Mickey's Toontown will be closed beginning March 9, 2022, and will reopen in early 2023. When the land reopens, it will feature the new attraction, Mickey & Minnie's Runaway Railway.
The good news is that a few attractions will still remain in Mickey's Toontown when it reopens in 2023. Roger Rabbit's Car Toon Spin and Mickey's House and Minnie's House will still be there. Plus, other attractions will be reimagined including Gadget's Go Coaster, Goofy's House and Donald's Boat.
Disney has said that this updated land will include CenTOONial Park. There will be two interactive play experiences anchoring this updated area. At the center of CenTOONial Park will be a fountain which will also become a center icon for the land. At its base, water tables will invite guests to play with the water and at night; the fountain will be brought to life in a unique way.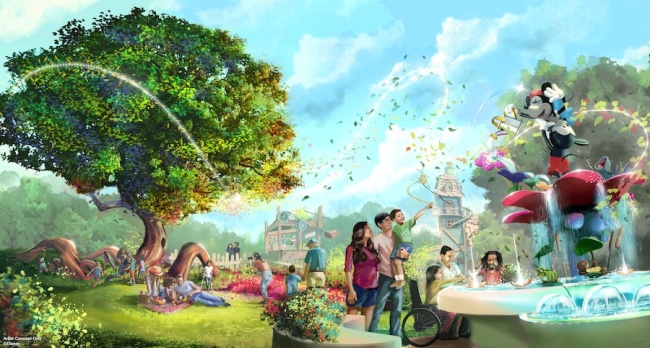 Guests will also find a dreaming tree that's inspired by the one that a young Walt Disney would daydream under in his hometown of Marceline. Children will be able to play, crawl and explore in the sculpted tree roots. There will also be places that will offer rolling hills and a place to sit and relax.
More details will be shared about the reimagining of Mickey's Toontown in the future! Stay tuned to The Mouse For Less.
For more Disney news and trip planning advice, follow The Mouse For Less on Facebook, Twitter, Instagram, YouTube, or TikTok.