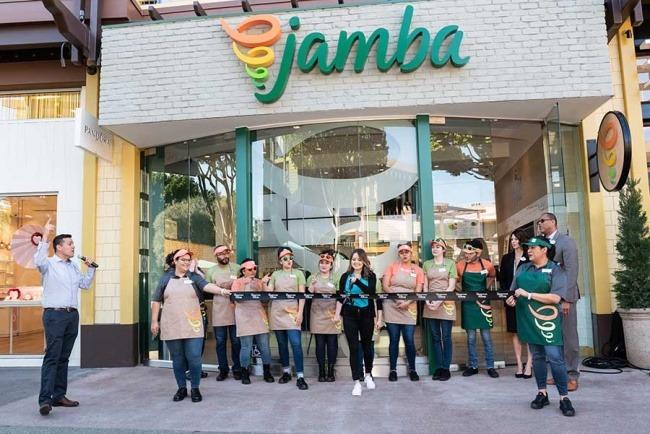 If you are looking for a smoothie on your next trip to Disneyland, look no further than the newly remodeled Jamba. (Not Jamba Juice any longer!) Jamba can be found in the Downtown Disney District and it's where you can find freshly blended fruit and vegetable smoothies.
The store's new design was inspired by the shop's roots. It features modern touches of light wood and colorful environmental elements also features an interactive light board and eight digital screens displaying the restaurant's menu. The new design also offers a seamless online order pick-up area for Jamba mobile app users.
The restaurant offers Guests made-to order smoothies, fresh squeezed juices, fresh wheatgrass, delicious bowls, and ginger shots, steel-cut oatmeal and convenient on-the-go bites and breakfast sandwiches. In addition to the restaurant's full menu, this specific location also offers fresh fruit and vegetable cups, wraps, sandwiches and salads.