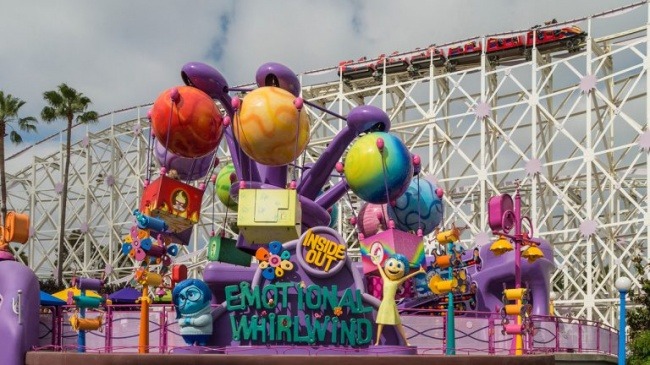 Make some memories and get in touch with your emotions by riding the new, Inside Out Emotional Whirlwind. Found in Pixar Pier at Disney California Adventure, Guests will get to take a spin on one of the eight Memory Movers.
This whimsical attraction that is inspired by the film, Inside Out will allow you to help Riley's Emotions, Joy, Sadness, Anger, Disgust and Fear, sort through memories being collected. Inside Out Emotional Whirlwind features a musical score courtesy of Academy Award-winning composer Michael Giacchino. He's created five different music tracks specific for the attraction, one for each of the emotions.
To coincide with the debut of this attraction, Guests will also now be able to meet Joy and Sadness. The pair will be found meeting Guests in Pixar Pier near the attraction.