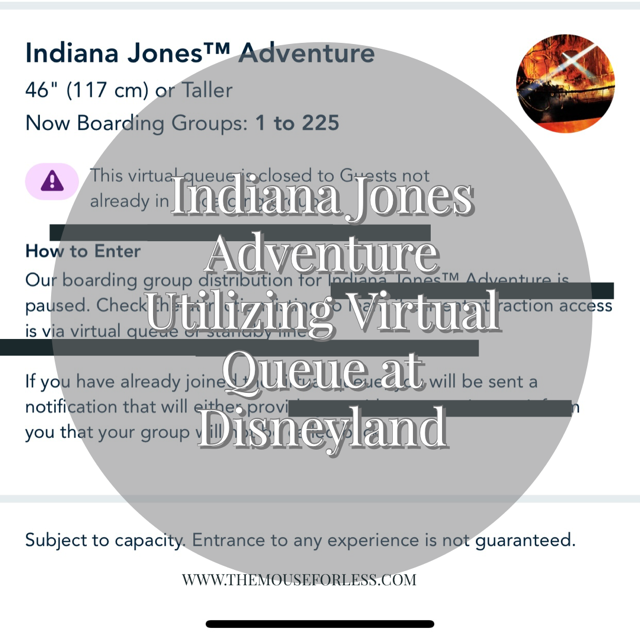 If you are in Disneyland today, you would have noticed something rather surprising. That's because the Indiana Jones Adventure: Temple of the Forbidden Eye opened with the option to join a virtual queue boarding group. This addition of a virtual queue has been done to help temporarily manage queue capacity due to the current California theme park guidelines.
Want to learn how to ride this attraction for the time being?
Here's How the Indiana Jones Adventure Virtual Queue Process Works
To enter the virtual queue, Guests will need to open the Disneyland app. From there, you have two options. You can click the "Join a Boarding Group" button on the main screen. There's another option too. Under your profile, click the link via the "Virtual Queues" section. From there, you can join a boarding group by tapping on the "Join" link.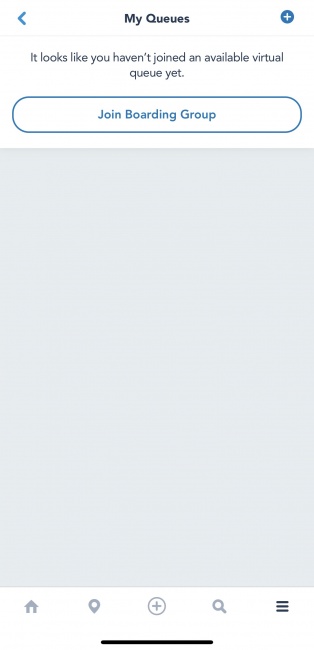 Guests will want to then click the "Continue" where you'll see that the option for Indiana Jones will pop up. (Currently it only LOOKS like you only have the option to join the virtual queue for Star Wars: Rise of the Resistance.)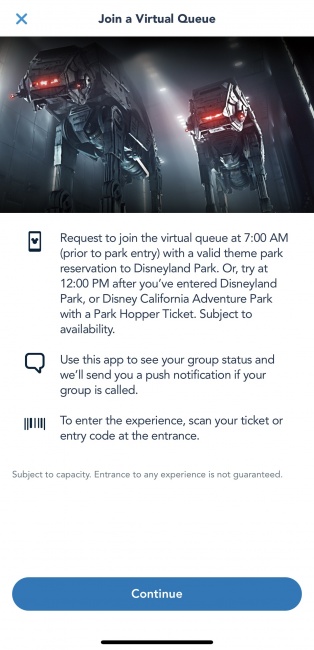 Once you move on to the next screen, you'll see that Indiana Jones Adventure is now listed alongside Star Wars: Rise of the Resistance. (Take a look at this article to see how the process to join the virtual queue for that attraction works.) If there is the ability to join the queue, there will be a button that will pop up. You can then join the Indiana Jones Adventure virtual queue.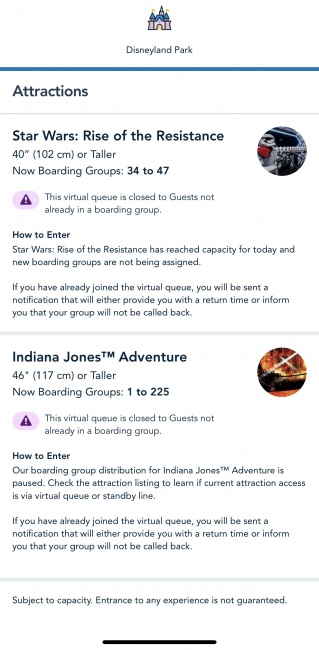 Once you are officially in the virtual queue, you'll be given a group number. You will also see an estimated wait time. You will also see which group is also currently being called to ride. When it's your turn to ride, you'll be sent a push notification with a return time. In addition, if the attraction doesn't get to your boarding group, you will also be notified.
When the park isn't as busy, the attraction may still offer a regular standby queue. The virtual queue will only be offered when the standby queue is full.
We will keep you posted as more changes may occur with the virtual queue boarding pass process as more attractions open at the Disneyland Resort.