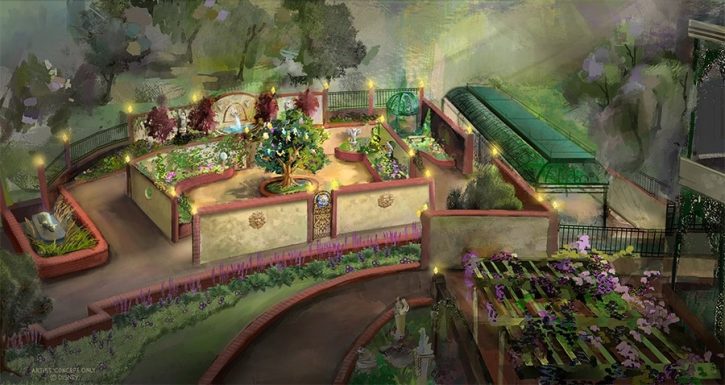 An expansion is coming to the Haunted Mansion at the Disneyland Resort! In 2024, two new additions will build on the story of the Haunted Mansion. These will include an expanded outdoor queue with enhanced theming, as well as a new retail shop that will be found adjacent to the attraction's exit.
The expanded queue will tie into the stories of the attraction and will include new gardens inspired by Master Gracey, Madame Leota and the one-eyed cat. Each of the gardens will feature unique elements ranging from a water fountain and gazebo to themed statuary and landscaping. There will even be a new greenhouse where the groundskeepers grow their plants. The pet cemetery and horse-drawn funeral hearse won't be going anywhere.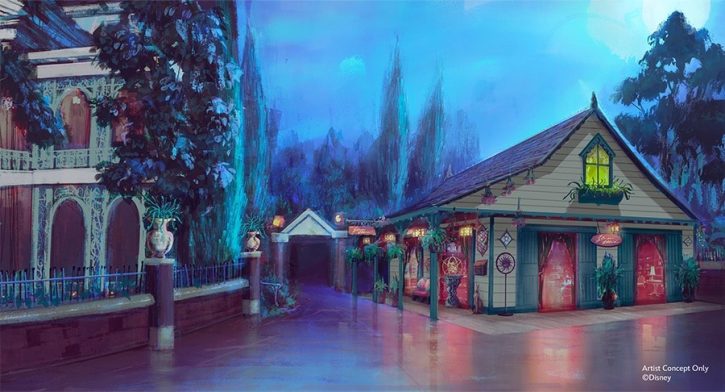 In addition, a new shop will be available. This carriage house of the mansion, which legend says belonged to Leota, will be a standalone shop. More details will be coming soon about this new retail location.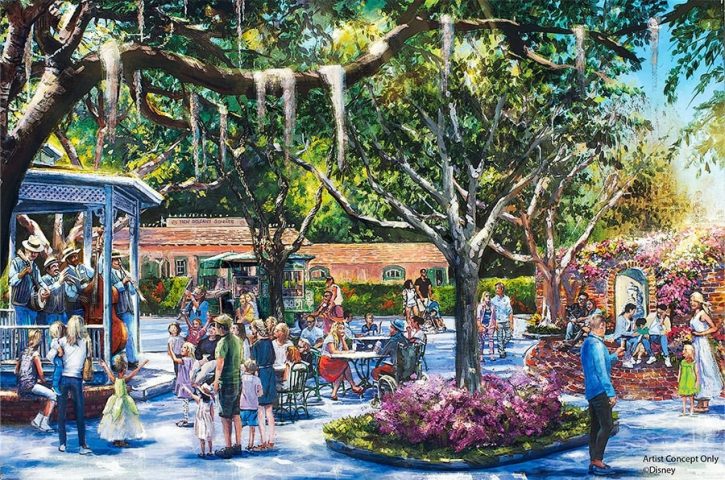 Enhancements will also be made to the plaza adjacent to Tiana's Palace. This area will include a new, elegant park-like setting. It will be a place to relax and enjoy the ambiance and live entertainment under the shade of new and historic trees.
Construction on these additions will begin in January 2024. At this time, accessibility of these areas will also be improved including a new elevator exit from the Haunted Mansion for guests with disabilities.
Follow The Mouse For Less for more information about the latest Haunted Mansion news.
For more Disney news and trip planning advice, follow The Mouse For Less on Facebook, X, Instagram, Threads, YouTube, or TikTok.