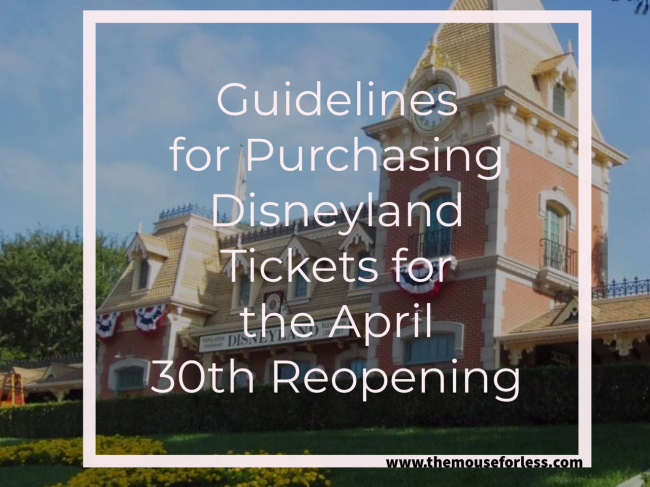 The Disneyland Resort will be reopening for Guests on April 30 and they want you to be prepared about what to expect when you visit, so you can prepare ahead of time. That's why they are sharing initial details about purchasing Disneyland tickets.
As a reminder, Guests may only purchase Disneyland tickets if they are California residents. The name and contact information of each person who purchases a ticket to the parks will be collected. This will need to be done for the purpose of contact tracing, per state guidelines. The person who purchased the ticket will need to provide this information. That person will serve as the main contact on behalf of their entire party. In addition, the purchasing Guest will need to confirm that the overall party will not contain more than 3 households. This will need to be done when park tickets are purchased and park reservations are made.
In addition, the parks will be required to follow theme park guidelines set forth by the State of California. These guidelines can be found here. Included in these guidelines are specifications for attractions, entertainment offerings, cleaning, ventilation, and face coverings.
In the weeks ahead, more details about Disneyland's reopening will be shared. We'll make sure to have them here for you. We will also let you know when Disneyland tickets will be available for purchase.