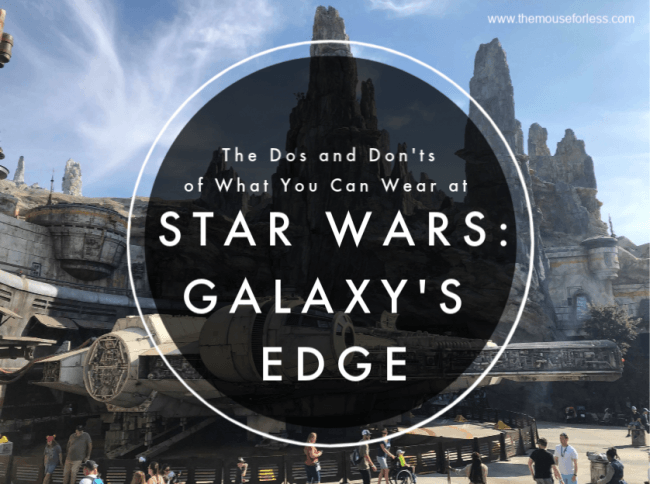 When you enter Star Wars: Galaxy's Edge, Guests are invited to live out their Star Wars lives and dreams. One common way that people do this type of thing in other locations they visit is by dressing like they are in that world. And let me tell you, there are some that go full out. But Disney has very strict costuming rules for Guests who visit their parks, so the question becomes…just what are the rules for dressing up and living that Star Wars life in Batuu? Disney has clarified what exactly it is that Guests can and cannot wear when visiting Star Wars: Galaxy's Edge.
To start with, the official costume policy remains in effect which states that costumes may not be worn by guests 14 years of age or older.
Now, for those wishing to visit Star Wars: Galaxy's Edge, Bounding will be permitted. This means that Guests will be allowed to piece together clothes that when worn together, serve as a recognizable tribute to a Star Wars character or the Star Wars lore. Guests will also be permitted to wear outfits that are inspired by the villagers of Batuu, such as muted tones, vests, layers, etc.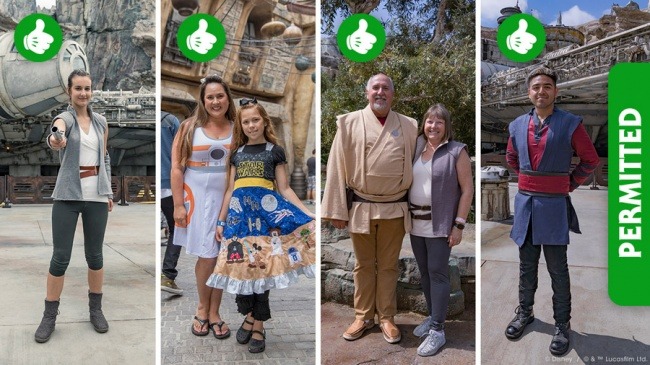 Not permitted in the land are robes or military-style attire, masks, face paint, elaborate headwear, blasters or holsters (however, lightsabers are allowed) or hard items such as body armor, helmets or kneepads. So, leave your Stormtrooper costumes at home.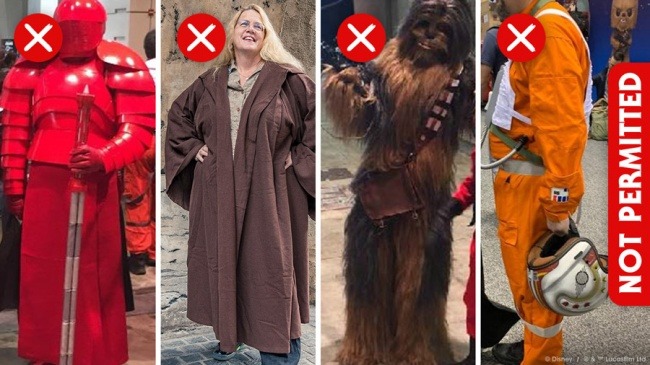 Also, keep in mind that some of the items that are actually sold in Star Wars: Galaxy's Edge cannot be worn inside the land.This is important to know when making purchases in the land.
Disney definitely is encouraging Guests to live their Star Wars story, but it's important to know  these limitations ahead of time, that way when you get to the park, you aren't turned away.