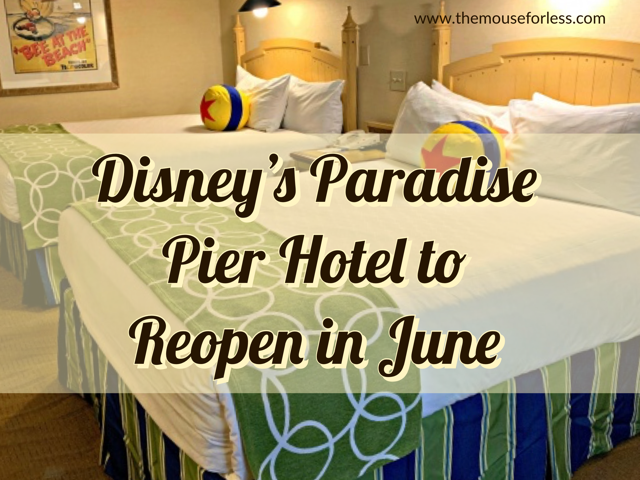 Disneyland Resort reopening has been a fantastic thing to see. It's so great to see the parks lively and attractions that we love, and yes, to be able to enjoy the food once again! So, with all the being said, Disney is still in the process of continuing their phased reopening. And in order to continue that trend, a few of their restaurants, as well as another hotel will be reopening soon!
What's Happening at Disney's Grand Californian Hotel?
First, at the already reopened, Disney's Grand Californian Hotel & Spa, two restaurants will be returning for Guests to enjoy. The first will be Napa Rose which will open on May 28. Napa Rose for dinner and will feature both the prix fixe Vintner Menu and a la carte selections. Also reopening on May 28 will be Storytellers Café. The restaurant will offer three-course meals for breakfast and dinner. Dining reservations are recommended and will be available for booking at a later date. Unfortunately, character dining will not be available at this time. The best part? These two restaurants will be open to both hotel and non-hotel guests.
Oh and in more fantastic news. For those staying at Disney's Grand Californian Hotel & Spa, the entrance to Disney California Adventure will be reopening! It will be available starting May 28.
Happenings at Disney's Paradise Pier Hotel
If you're looking to stay at the Disneyland Resort, beginning June 15, another hotel will be open. Disney's Paradise Pier Hotel will be available with limited capacity. Guests can book room reservations starting May 6.
Do keep in mind that the hotel won't be up to 100% availability. That's because as part of the phased reopening, Disney's Paradise Pier Hotel will not initially have food and beverage offerings. Hotel Guests will need to visit nearby dining outlets at Disney's Grand Californian Hotel & Spa. These will include options like GCH Craftsman Bar & Grill, Hearthstone Lounge, Storytellers Café and Napa Rose. In addition, the many offerings throughout the Downtown Disney District will also be available. For added convenience, Guests of Disney's Paradise Pier Hotel and Disney's Grand Californian Hotel & Spa can even scan QR codes right from their in-room TV to access the links to those restaurants' delivery webpages and order food and beverages that can be delivered right to the hotel lobbies.
More details about Disneyland's reopening will be shared as we learn them! Stay tuned!