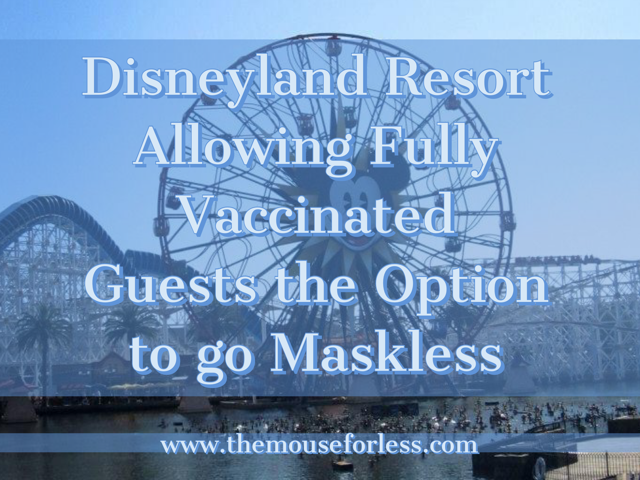 Just a few days ago, the Walt Disney World shared that fully vaccinated Guests will no longer be required to wear masks in either outdoor or indoor locations. Today, the Disneyland Resort has shared that beginning June 15, they too will no longer require fully vaccinated Guests to wear face coverings. Those Guests (ages 2 and up) who are not fully vaccinated must continue wearing face coverings indoors. The exception to this rule is when dining.
Proof of vaccination will not be required. All Guests will need to attest that they are aware of the State of California's strong recommendation that Guests be fully vaccinated or receive a negative COVID-19 test prior to entering the theme parks when making their Disneyland Resort theme park reservations.
In addition, all Guests (ages 2 and up) regardless of vaccination status will be required to wear an appropriate face covering while on the bus transportation from the Toy Story parking lot (once it reopens on June 18) to the parks.
This change was made due to more people becoming vaccinated. Restrictions are being eased since COVID-19 health and safety guidelines set forth by the CDC and state and local officials have been adjusted. This change comes at the same time California's economy reopens.
There are a lot of changes happening beginning on June 15 at Disneyland Resort. It's also the day out-of-state Guests are able to return. In addition, on-site temperature checks will be discontinued. Also, distancing markers will be removed due to the state of California removing the physical distancing requirements. This will allow Guests to self-distance.
There is one thing that will continue sticking around for the time being. Disneyland Resort  Guests will still need to make a theme park reservation, due to capacity concerns.