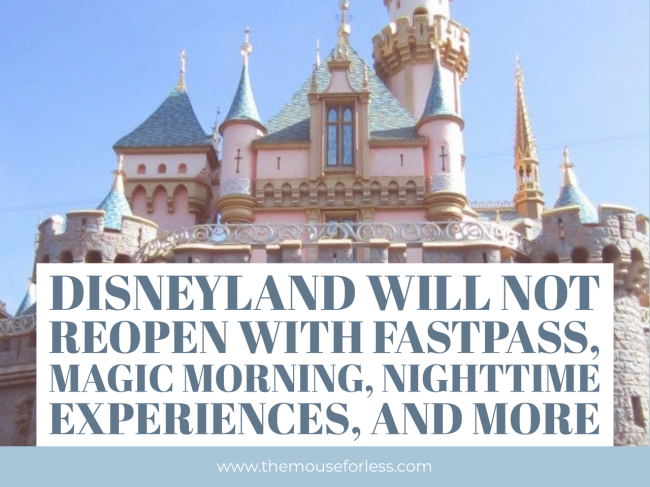 While we're getting excited that the Disneyland Resort will be reopening soon, much like Walt Disney World, there will be some changes that will be taking place to allow for the parks to reopen.
First things first, due to the fact that theme park capacity will be limited, the Disneyland Resort will also have a Park Reservation system. Disneyland Resort will be managing attendance through a new theme park reservation system that will require all Guests, including Annual Passholders, to obtain a reservation for park entry in advance. And yes, theme park reservations will be subject to availability. The details on how this new reservation system will work will be released soon. For those who are looking to purchase tickets, at this time, new ticket sales have been temporarily paused, as have Annual Passport sales and renewals.
When the parks do reopen, both FASTPASS and Disney MaxPass services will be suspended for the time being and will not available for purchase or use.
In addition, Magic Morning and Extra Magic Hour offerings will be suspended upon reopening of the Disneyland Resort hotels capacity is managed.
Additionally, select attractions and certain experiences that draw large group gatherings, this includes things like parades and nighttime spectaculars will not take place and will return at a later date. Of course, Guests won't be able to participate in character meet and greets, but much like at Walt Disney World, characters will be found in the parks in new ways.
There will be other capacity measures in place, as well as limitations on parking and operating hours.
More details and additional measures and procedures will be announced closer to the opening date. We will share those with you as we learn them.