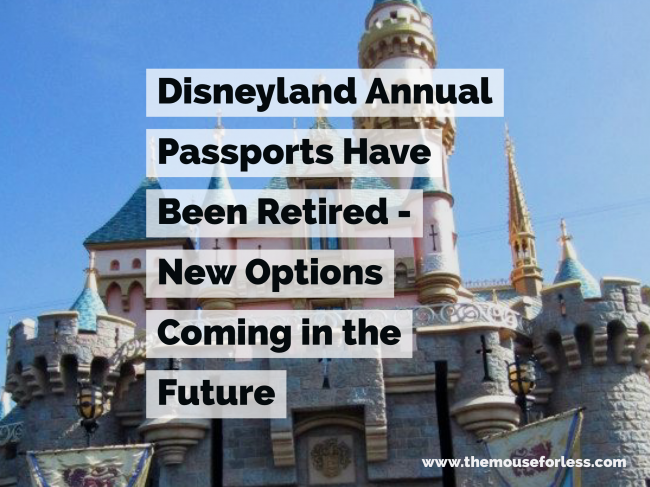 Today, Disney took to social media to share some BIG news – the current Disneyland Annual Pass system is going to be retired. Current Disneyland Annual Passholder will be getting refunds for their passes. In addition, the whole annual pass system is going to be revamped.
According to Disneyland Resort President, Ken Potrock: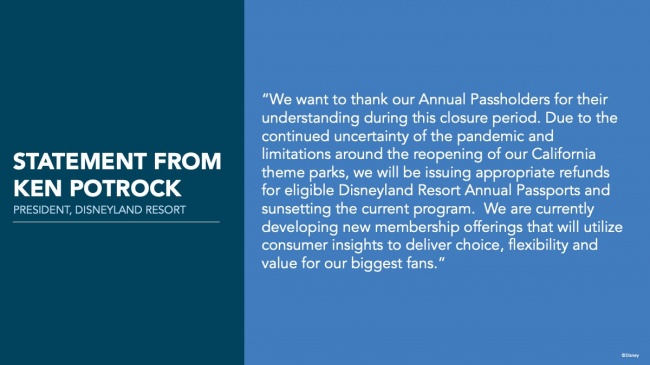 We want to thank our Annual Passholders for their understanding during this closure period. Due to the continued uncertainty of the pandemic and limitations around the reopening of our California theme parks, we will be issuing appropriate refunds for eligible Disneyland Resort Annual Passports and sunsetting the current program. We are currently developing new membership offerings that will utilize consumer insights to deliver choice, flexibility, and value for our biggest fans.
According to Disney, active Annual Passholders, as of March 14, 2020 will continue to receive applicable discounts based on the type of passport they had. This will include merchandise, as well as food and beverage discounts. Discounts will be available at select Downtown Disney District and Buena Vista Street locations until new membership offerings are announced. In addition, from January 18 through February 25, 2021, Annual Passholders will receive a 30% discount on select merchandise, at select locations, Monday through Thursday.
Disney states that a pro rata refund will be issued to its current Disneyland Annual Passholders. Refunds will be processed as quickly as possible, for those who are entitled to them.
Premier Passport
What happens with Premier Passports? These individuals had a pass that granted them access to visit both Walt Disney World Resort and Disneyland Resort.
Premier Passport holders will still be able to enjoy Walt Disney World, as well as any passholder perks, through March 31, 2021. After that date, the Premier Passport will be cancelled. Premier Passholders will be able to renew their Walt Disney World Annual Passes through April 30, 2021.
Walt Disney World Annual Passes
I've also seen the question asked about what about those who currently have Walt Disney World Annual Passes; will they still be able to use them? The good news is that they will still be valid; they have not been cancelled or retired.
Details on the new program were not revealed. We'll make sure to share those details with you whenever they get released.