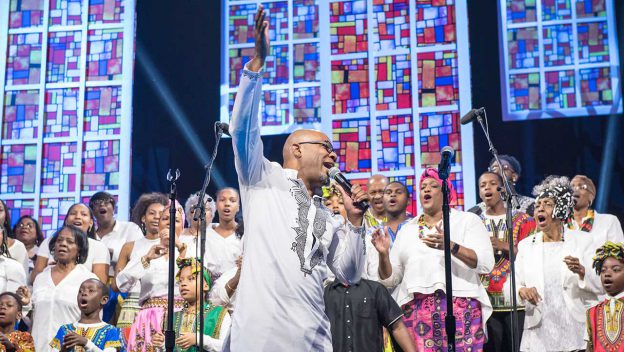 Guests are invited to experience the return of "Celebrate Gospel" tomorrow, February 15. This experience will bring 15 guest gospel choirs from throughout Southern California to perform at the Hyperion Theater in Disney California Adventure.
The choirs that will be performing include:
Amazing Grace Conservatory (Los Angeles)
Eastvale Bible Church Mass Choir (Norco)
Faithful Central Bible Church Choir Fresh Generation (Inglewood)
Friendship Baptist Church Mass Choir (Yorba Linda)
Greater LA Cathedral Choir (Long Beach)
Greater Zion Church Family Voices of Destiny (Compton)
Inland Empire Voices of Unity (Riverside)
KJLH Radio Free Voices (Harbor City)
LA Inner Mass City Choir (Inglewood)
Life Church Voices of Life (Jurupa Valley)
Lorenzo Johnson & Praizum (Los Angeles)
New Hope Presbyterian Church Choir (Orange)
Rhythm and Moves Children's Youth Choir (Pasadena)
West Angeles Church of God in Christ New Generation Choir (Los Angeles)
Worship Beyond Walls Mass Choir (Menifee)
In addition, "The Sound," a vocal group that also performed during Festival of Holidays, will perform in between the gospel choir performances.
The performances will take place throughout the day from 11:30 a.m. to 7:00 p.m. Celebrate Gospel is included with park admission.