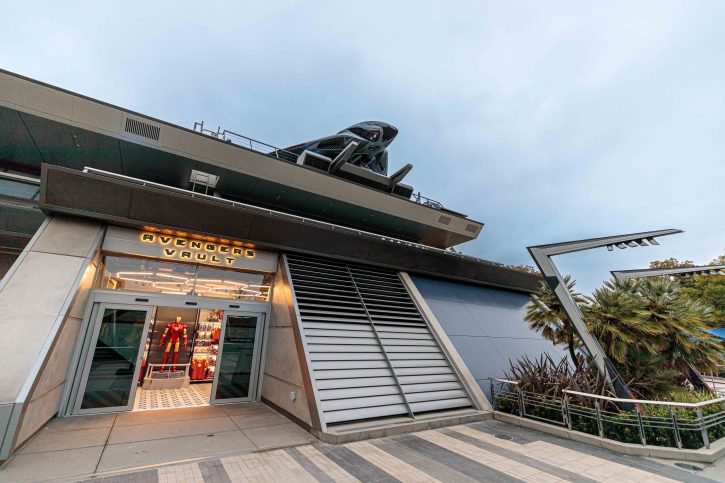 Looking to pick up some of the latest and greatest Avengers merchandise to help you become part of the crew or want to show your support for your favorite Avenger? Well, a brand new shop called Avengers Vault is now open in a portion of Avengers Headquarters at Avengers Campus in Disney California Adventure.
The location features an array of Super Hero gear, such as apparel and other fan-favorite merchandise. Guests can also look forward to Infinity Saga Relics arriving at the Disneyland Resort for the first time.
Super Heroes have been assembling across space and time to train the next generation of heroes using the Avengers Campus as a hub for multi-world exploration and keeping unique artifacts they've collected here. However, the most powerful relics of their collection have been kept closed in the Avengers Vault… until now.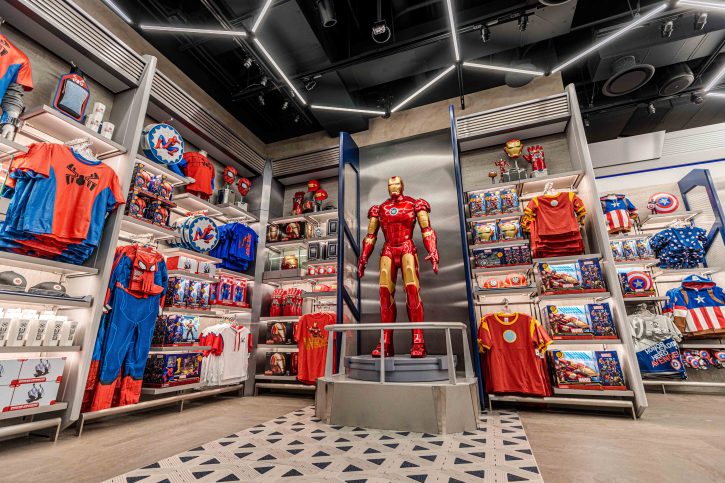 When they step inside, Guests will find impressive artifacts from other worlds. These include things like an orphaned Captain America shield found by Ant-Man, an empty Iron Man armor suit webbed up by Spider-Man and foreign Infinity Stones uncovered by the Hulk The Avengers Vault staff have Level 7 clearance, allowing them to handle these powerful artifacts and ensure that they don't end up in the wrong hands.
Guests can shop here daily from park open to close.
Follow The Mouse For Less for more information about the latest Avengers Campus news.
For more Disney news and trip planning advice, follow The Mouse For Less on Facebook, X, Instagram, Threads, YouTube, or TikTok.