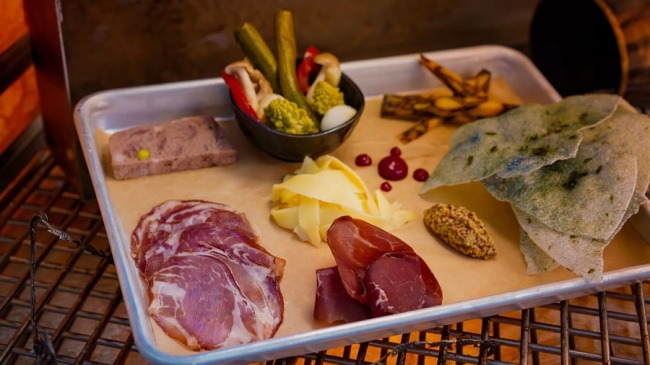 Guests who visit Star Wars: Galaxy's Edge at the Disneyland Resort have been offering advance reservations up to 14 days in advance, however beginning October 21, Guests visiting Batuu will be able to make reservations up to 60 days in advance at Oga's Cantina, Savi's Workshop and Droid Depot.
For those who don't know, Guests can build a lightsaber at Savi's Workshop, build a droid at Droid Depot, and enjoy a drink at Oga's Cantina. Keep in mind that these experiences can book up quickly, so if you want to make sure you don't miss out, make your reservations ahead of time.
In addition, there will be some new food options for Guests in Star Wars: Galaxy's Edge.
First, at Oga's Cantina, there will be a new charcuterie plate called the Happabore Sampler. This option features a selection of cured meats, artisan cheeses, pickled and preserved rations, and crackers.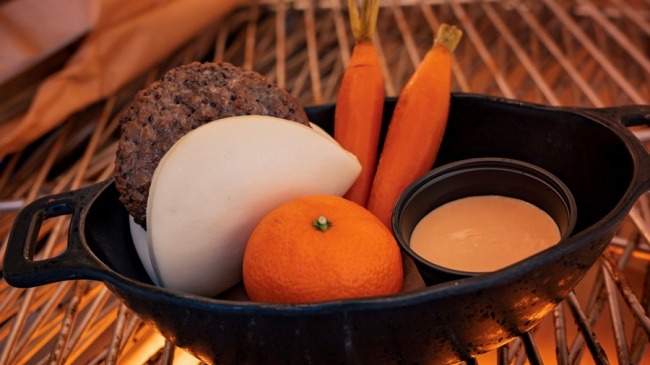 A brand new kids meal option will be available at Docking Bay 7 Food & Cargo. The Garden Patty Bun features a bao bun, roasted carrots, house sauce, and an orange.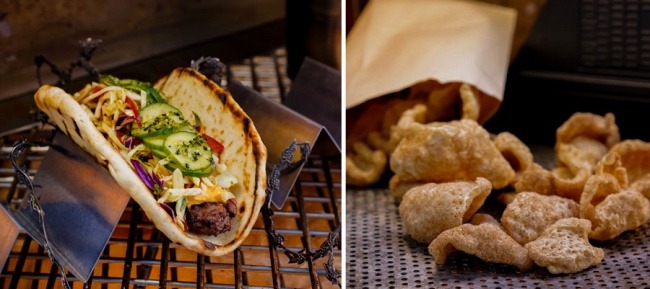 At Ronto Roasters, you'll be able to pick up the Ronto-less Garden Wrap which features plant-based sausage, spicy kimchi slaw, sweet pickled cucumber, and Gochujang spread all wrapped in pita. There's also the option of Kyryll Pork Rinds with cinnamon-sugar served in a MSE-6 Series Repair Droid souvenir vessel.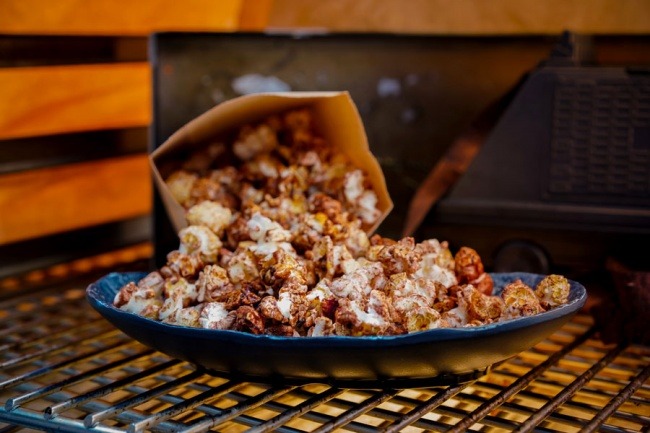 Finally, at Kat Saka's Kettle, pick up chocolate popcorn with Crait Red Salt.
All five of these new items are exclusive to Star Wars: Galaxy's Edge at Disneyland Resort and will be available beginning October 16.