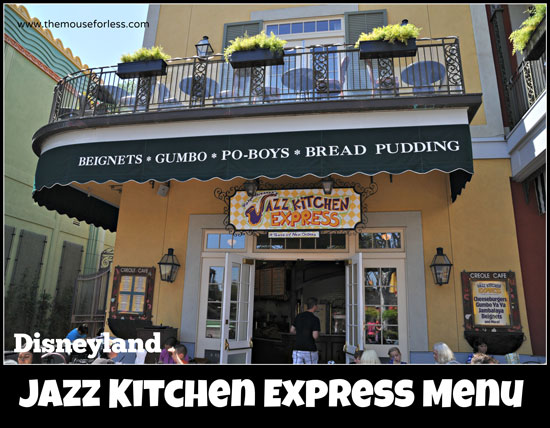 Menu Date: 10/2015
As part of a total entertainment and dining experience, every detail of this Big Easy-inspired restaurant delivers the tantalizing sights, sounds and tastes of New Orleans.
Restaurant Info: Cajun-Creole, Steak. Unique and Themed Bars and Lounges, $$ – Between $15.00 and $35.99 per person
Menu
Breakfast
Served Daily 8:00 a.m. – 11:00 a.m.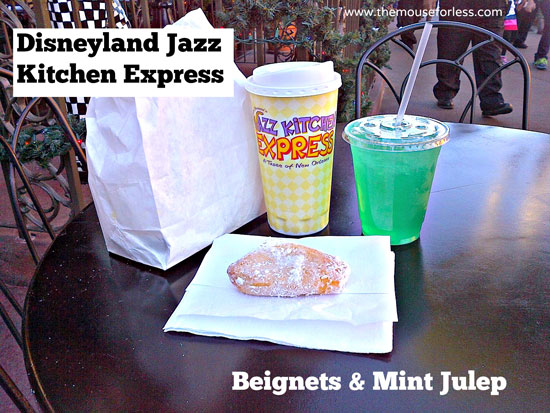 Classic New Orleans Beignets
– Small (4) – $5.99
– Large (6) – $7.59
– Family Size (10) – $9.99
_ Bite Size ( 12) – $6.49
Breakfast Burrito – $7.99
The Breakfast Sandwich – $7.99
Cinnamon "French Toast" Dippers – $5.99
Big Easy Breakfast Platter – $8.99
Cereal Bowls with Whole Milk – $3.99
Smoked Bacon or Sausage Patty – $1.99
Fruit Cup – $3.99
Hashbrowns – $1.59
Nawlin's Favorites
Potato Bacon Cheddar Soup – $6.99
New Orleans Platter – $9.99
Louisiana Meat Pie – $6.99
Popcorn Shrimp Platter – $8.99
Chicken Strip Platter – $8.59
Jazz Kitchen Jambalaya – $9.29
Gumbo Ya Ya – $7.99
Classic Red Beans & Rice – $7.59
bayou Pasta Salad – $6.99
Bayou pasta Salad with chicken or shrimp – $9.98
Burgers
All American Cheeseburger – $7.79
Double Cheeseburger – $8.79
All American Bacon  Cheeseburger – $8.78
All American Bacon  Double Burger – $9.78
Sandwiches
Fried Chicken Po-Boy – $8.29
Fried Popcorn Shrimp Po-Boy – $8.99
BBQ Port Po-Boy – $8.79
Side Kicks
Hush Puppies (6) – $3.99
Corn on the Cob – $2.59
Roasted Garlic Mashed Potatoes – $2.99
Basket of Creole Seasoned Fries – $2.99
Loaf of French Bread & Butter – $1.99
Southern Style Cole Slaw – $2.49
Jalapeno-Bacon Potato Salad – $2.99
Classic Desserts
World Famous New Orleans Beignets (Ben-Yay's)
– Small (4) – $5.99
– Large (6) – $7.59
– Family Size (10) – $9.99
– Bite Size (12) – $6.49
Housemade Bread Pudding – $6.49
Beverages
Self Service Beverage Station * Free Refills! – Small/$3.75, Large/$4.50
Coffee – Regular, Decaf or Chicory – $2.99
Orange Juice, Milk or Hot Chocolate – $2.99
Little Gator Meals
Corndog Nuggets & Happy Face Fries – $6.49
Kids Popcorn Chicken & Happy Face Fries – $6.49
** Menu and Prices are Subject to Change Without Notice **