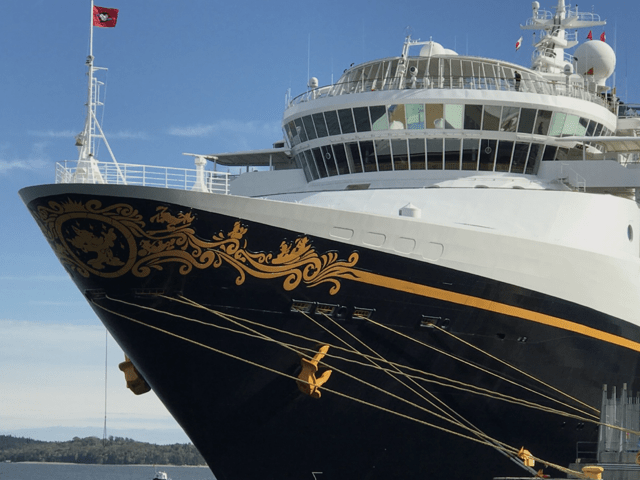 The Online Check-In process is a very important part of sailing on Disney Cruise Line. Guests will need to complete this process ahead of their cruise to make sure they are ready to sail on the day of their departure. When Guests complete the Online Check-In Process, they will need to include a number of details. This will include their contact info, their passport info, and a photo of every individual in their travel party. This also includes any payment information for any additional charges that occur on your sailing. You'll also give them info about your arrival and departure plans, as well as signing the cruise contract. But one of the important parts of completing Online Check-In is getting to choose your Port Arrival time.
Disney is actually pretty strict on the time that they allow Guests to arrive for their cruise, as well as when they can board the ship. Of course, most people are excited and want to board as early as possible. But, of course, if every Guest showed up right at the beginning arrival time, there would be huge lines. Disney Cruise Line combats this by having people choose a Port Arrival Time. Obviously, the earlier Port Arrival Time you have, the sooner you can get on the ship and start enjoying your vacation. So, as you can see, for many, the Port Arrival Time is very important.
Recently Disney Cruise Line introduced a brand new Castaway Club Member status. (Castaway Club Members are those who have sailed on Disney Cruise Line at least once and the more cruises you've sailed, the higher your rise in the Castaway Club Member status, therefore giving you more perks.)
The newest category that was just introduced was the Pearl Castaway Club Member (those who have sailed 25 cruises or more) now will no longer need to select a Port Arrival Time for their sailing during the Online Check-In process. Instead, they will automatically be placed in the first boarding group for their cruise.
Please note, all other Guests will still need to follow the current process of selecting their Port Arrival Time during their Online Check-In window.
As a reminder, the Online Check-In windows are as follows:
40 Days Prior: Pearl Castaway Members/Concierge, Weddings/Vow Renewal, VIP, Media, and Make-a-Wish Guests
38 Days Prior: Platinum Castaway Club Members
35 Days Prior: Gold Castaway Club Members
33 Days Prior: Silver Castaway Club Members
30 Days Prior: All Guests
Guests may begin the Online Check-In process beginning at midnight at the start of their check-in window. Guests may complete this process either on the Disney Cruise Line app or on the Disney Cruise Line website.
Follow The Mouse For Less for more information about the latest Disney Cruise Line news.
For more Disney news and trip planning advice, follow The Mouse For Less on Facebook, Twitter, Instagram, YouTube, or TikTok.