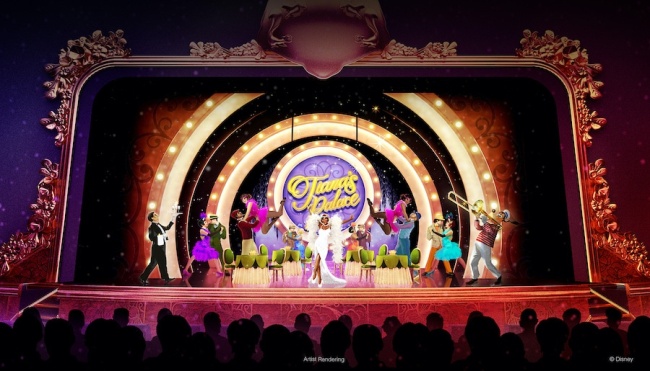 Disney recently just shared details about their new Disney The Little Mermaid show which will be shown in the Walt Disney Theatre onboard the new ship, the Disney Wish. But there's another show that will also be debuting when the Disney Wish sets sets sail in July 2022.
"Disney Seas the Adventure" will be shown the first evening of your cruise. The show will begin with Captain Minnie Mouse handing over the helm to Goofy. Of course, he's a little unsure about the responsibility. Some familiar friends will come to help on a musical voyage into favorite Disney and Pixar stories on a journey to discover his own inner captain.
Early in his adventure, Goofy will learn the power of hard work to make a dream come true when he meets Tiana. There will be a performance of "Almost There" from "The Princess and the Frog." (This is one of my favorite songs, so I am here for it!)
Other musical numbers include "Go with the Flow" from the "Finding Nemo – The Musical" show at Disney's Animal Kingdom; a medley of "Let it Go," "How Far I'll Go" and "Touch the Sky" performed by Elsa, Moana and Merida; and a rendition of "Go the Distance" with Hercules and a host of heroes from Disney films.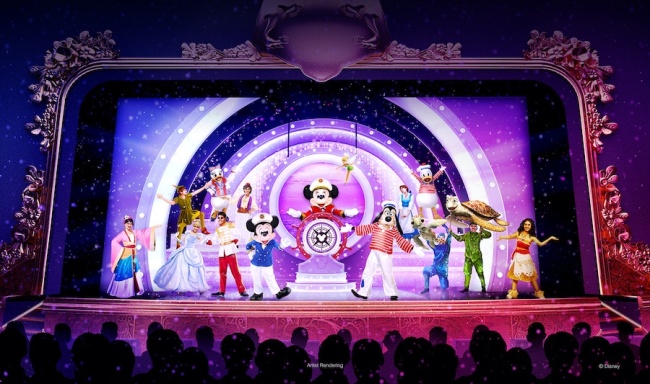 The show will also feature a first-of-its-kind finale. The finale will feature a cavalcade of characters joining Captain Minnie and Goofy on stage. But rather than saying goodbye to the audience, these Disney friends will lead guests out of the theater. They will then head into the Grand Hall for an unforgettable sendoff unlike anything that has been done before.
More On The Disney Wish
More details will be shared about the Disney Wish in the future! Stay tuned to The Mouse For Less.
For more Disney news and trip planning advice, follow The Mouse For Less on Facebook, Twitter, Instagram, YouTube, or TikTok.