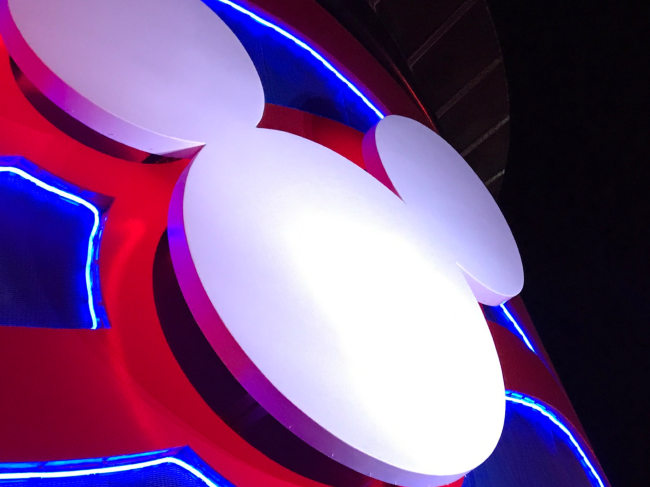 Staying connected to family and friends back home can be little difficult when sailing on a Disney Cruise Line voyage. But if you need to (or you just REALLY have to check your social media while you're away), Disney Cruise Line does offer time-based internet packages.
Now, it's kind of well known that Disney Cruise Line's internet isn't the best and it's really quite expensive and this update of increasing the price definitely proves that. But if you do need internet, the good thing is that it is available.
The new pricing is as follows:
Stay Connected Package

$16/day when purchased for the full voyage
$18/day when purchased for 24 hours

Basic Surf Package

$24/day when purchased for the full voyage
$28/day when purchased for 24 hours

Premium Surf Package

$34/day when purchased for the full voyage
$42/day when purchased for 24 hours
At this time, the time-based internet packages are currently available on the Disney Magic, Disney Wish, Disney Dream, and the Disney Fantasy. They are not available onboard the Disney Wonder. The ship will transition to these Internet packages in the near future.
As a reminder, Guests can purchase Internet for 24 hour periods, or per voyage. Guests receive a 20% discount on voyage pricing vs 24-hour pricing. Also, adding additional devices to an Internet package will receive a 20% discount. If Guests purchase a voyage plan mid-voyage, they will only be charged for the remaining days. One thing to keep in mind about Disney Cruise Line internet. The "Days remaining" change at midnight, so purchasing at 11:55 pm will still charge you for the full day.
Follow The Mouse For Less for more information about the latest Disney Cruise Line news.
For more Disney news and trip planning advice, follow The Mouse For Less on Facebook, Twitter, Instagram, YouTube, or TikTok.