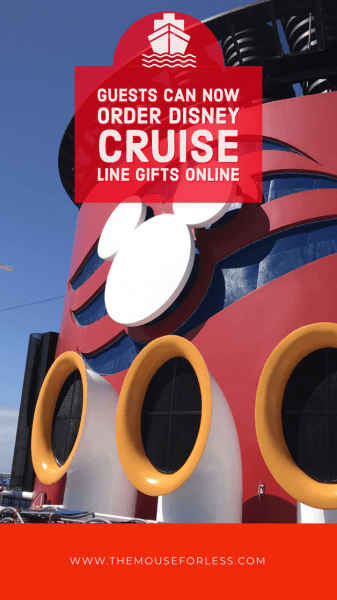 Have you wanted to order a gift for a special occasion while sailing on Disney Cruise Line? The old process was extremely tedious, but now, things should be a little easier. That's because there is a brand new Disney Cruise Line Onboard Gifts website that will allow Guests to view and order most items online.
Keep in mind there are a few stipulations to this new capability. First you must have the reservation number and last name of the Guest sailing in order to be able to view or order merchandise.
In addition, Guests can only purchase onboard gifts for those who have purchased their cruise in U.S. dollars. Reservations booked in foreign currency cannot view, or order from, the online catalog.
While alcohol can be purchased as an onboard gift, it cannot be purchased if the Guest that's the main one on the reservation is not 21 or older.
Unfortunately, onboard credits cannot be purchased online.
Orders for all items except cakes must be completed 3 days prior to sailing. If you are looking to order a cake, those orders must be completed 7 days prior to sailing.
Moving forward, there will no longer be the option to fax or mail in gift orders. Once completed, orders can only be modified or cancelled through Disney Cruise Line Contact Center, so you can't do that using All requests must follow the appropriate item order/cancellation deadline policy.