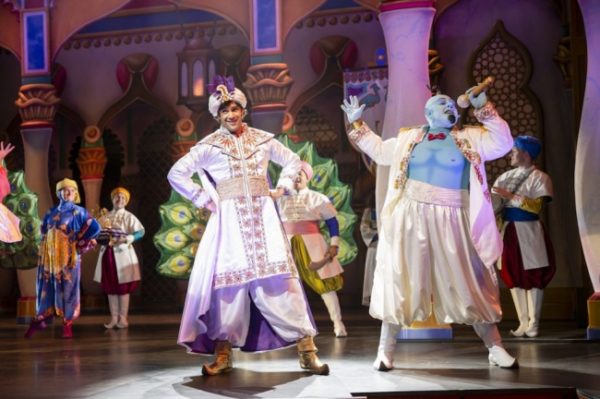 Guests sailing onboard the Disney Fantasy will soon be able to experience big changes to the Broadway-caliber productions that take place in the Walt Disney Theatre. There will not only be an update to a current show, but also a brand new (to the ship) live production that is slated to debut later in the year.
First, debuting this week on the Disney Cruise Line ship, will be the reimagined version of "Aladdin – A Musical Spectacular". The show features an updated script and enriched storylines, as well as brand-new choreography, lighting, puppetry, reimagined costumes, video/projection design, score additions, and pyrotechnics. These updates tie into the recently released live action version of the film, Aladdin.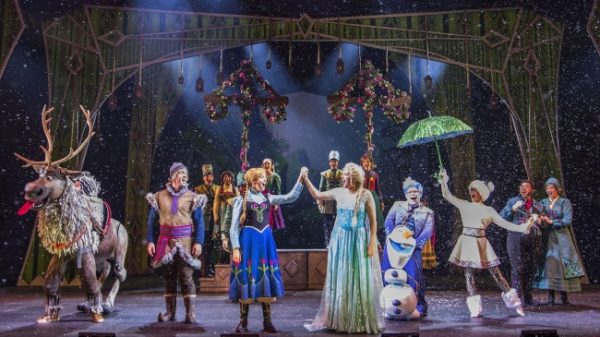 Then later on, making its debut in the Walt Disney Theatre is "Frozen, A Musical Spectacular." Debuting this fall, this heartwarming tale based on the hit film Frozen showcases the adventures of Anna and Elsa as they discover the meaning of sisterhood, inner strength and true love. This spectacular has been wowing audiences since it premiered on the Disney Wonder back in 2016.
"Frozen, A Musical Spectacular" will join "Aladdin – A Musical Spectacular" and "Disney's Believe" aboard the Disney Fantasy on October 26, 2019.