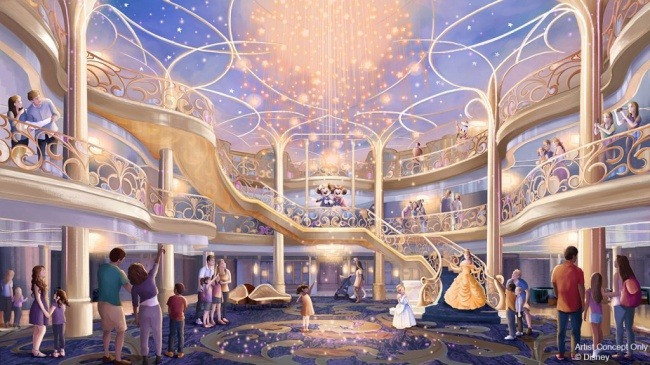 Today, at the D23 Expo, we learned the name of the new fifth ship for the Disney Cruise Line fleet. The ship will be called the Disney Wish and the name is fitting because making wishes come true is at the heart of so many Disney stories.
We also got a peek at what the incredible atrium will look like. This atrium is inspired by the beauty of an enchanted fairytale and will be a bright, airy and an elegant space.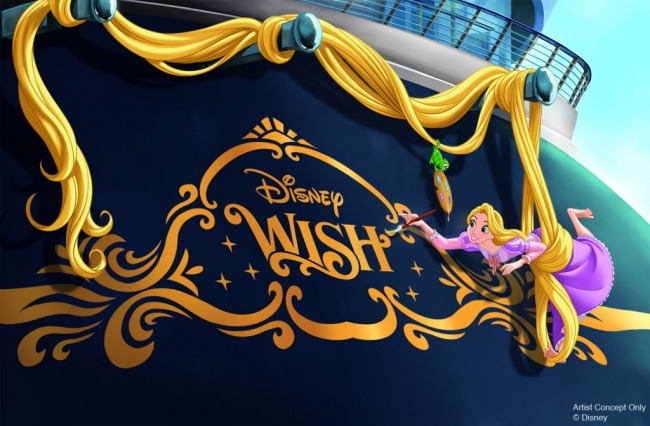 We also learned which Disney character would be gracing the back of the Disney Wish. Rapunzel will be featured on the back, with paintbrush in hand, while she uses her long hair to suspend herself. She will be helped with her painting by her lovable sidekick, Pascal. Rapunzel was chosen to adorn this vessel because she embodies the wish and desire to see and experience the world.
The three new ships that have been announced will all be powered by liquefied natural gas and, at approximately 144,000 gross tons and with 1,250 guest staterooms, they will be slightly larger than both the Disney Dream and Disney Fantasy.
The Disney Wish will officially set sail in January 2022.