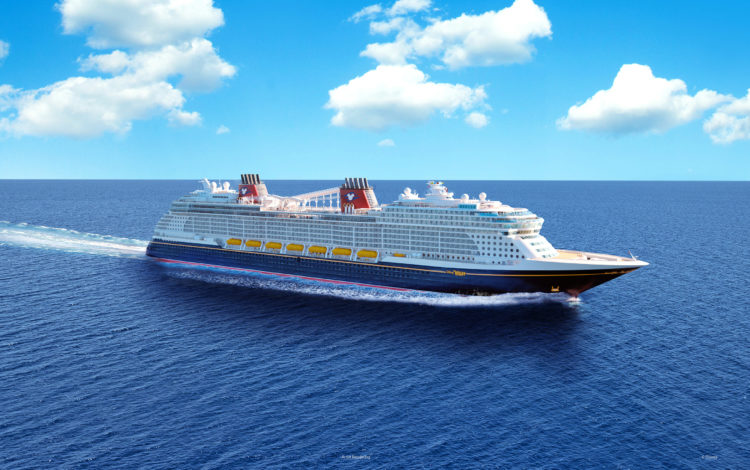 Disney has announced that the newest ship in the Disney Cruise Line fleet, the Disney Wish's first few sailings are going to be delayed. According to Disney, the shipyard, Meyer Weft, says that despite their best efforts, more time is needed to finish the ship. This is due, in part, to the pandemic. Specifically the Omicron variant, which hit in Germany at a critical point in the building process.
Due to that, Disney Cruise Line has made the difficult decision to delay the Disney Wish's maiden voyage. This delay will move the inaugural sailing a few weeks. It will now take place on July 14. This move will impact those on who had booked sailings in both late June and early July.
Disney Cruise Line will be contacting these Guests who are impacted to inform them of the options they have available. Guests who were booked on the original maiden voyage will be automatically moved to the new July 14 voyage. Those individuals will receive a 50% discount. For those unable to move to the new sail date or those originally booked on other sailings that have been impacted, they'll have two options. Guests can choose either a 50% discount on a future cruise departing by December 31, 2023, with any originally paid funds converted to a Future Cruise Credit. The other option is that they can receive a full refund.
Currently, the sale of Disney Wish sailings have been temporarily paused. On February 8, Disney will allow for new sailings to be booked on the Disney Wish.
It is obviously disappointing for those who had booked the first few sailings on the Disney Wish. Should additional changes take place, we will make sure to share those details with you here.