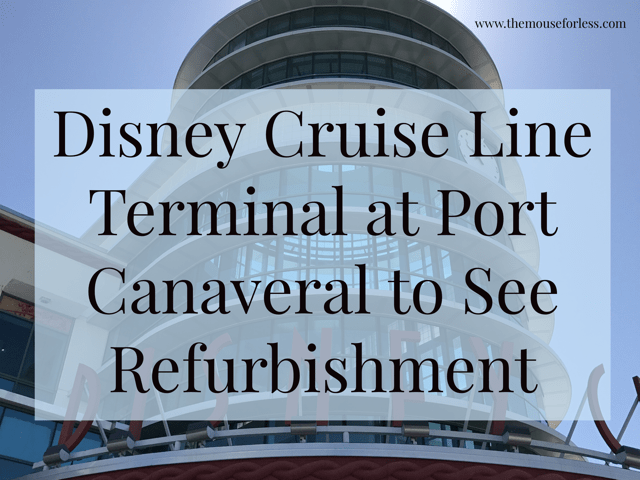 Big news for those cruising in 2020. Disney Cruise Line plans to close one of the terminals at Port Canaveral in Florida in 2020.
The cruise terminal that Disney Cruise Line uses, Terminal 8, will be shut down for 5 months as the terminal undergoes an extensive renovation project. The terminal itself will be unavailable for Guests from June 2020 to the end of October 2020.
According to reports, the renovations will include:
The Project will include construction, renovation and equipping of Cruise Terminal 8 and Cruise Terminal 10, including terminal and berth improvements and a new passenger boarding bridge. The Terminal improvements include a new luggage screening building, renovation of the first and second floor, reconfiguring seating area and check-in counters, and site, access, IT and electrical enhancements. The berth improvements include structural and deck enhancements and mooring fixtures.
The closure at Port Canaveral won't affect any Disney Cruise Line sailings, however, as Cruise Terminal 10 will serve as a replacement option during these months.