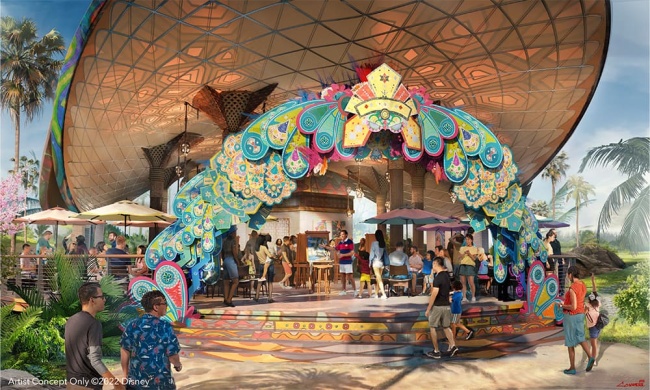 We are so excited to learn more about Disney Cruise Line's newest island destination – Lighthouse Point! This location will be found on the island of Eleuthera in The Bahamas and Guests will be able to sail here for the first time beginning in the summer of 2024. Lighthouse Point will be a unique celebration of Bahamian culture brought to life with the quality and service of a Disney vacation.
Guests arriving at Lighthouse Point will be greeted by distinctive, sweeping architecture that will include a bold style inspired by nature and created in partnership with local artists.
The curvilinear buildings will at first appear as Bahamian shells scattered along the shoreline. Guests will discover artistic expressions of the native flora and fauna of The Bahamas. They will also be able to learn about the history of Junkanoo parades.
Disney is working to respect the environment, as at least 90 percent of the destination's electricity needs will be met by an onsite solar array. In addition, the pier was designed to avoid the need for dredging and elevated walkways will help limit impact on the landscape.
Lighthouse Point Amenities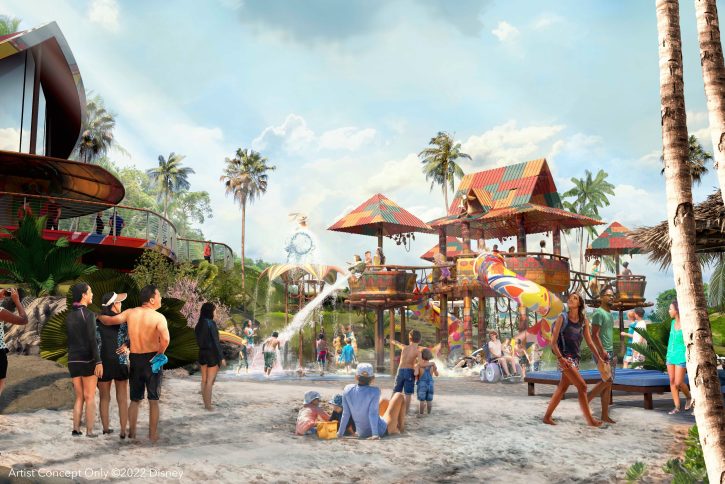 At Lighthouse Point, Guests will be able to enjoy pristine beaches, embark on adventures and discover Bahamian storytelling alongside favorite Disney characters. Lighthouse Point will offer activities and areas for every age group, much like Guests see at Disney's other private island, Castaway Cay.
Families will be able to relax and play along white sandy beaches and turquoise waters at the family beach. This will be located on the east side of the island. The family beach will be centrally located near market-style dining, recreation and other amenities.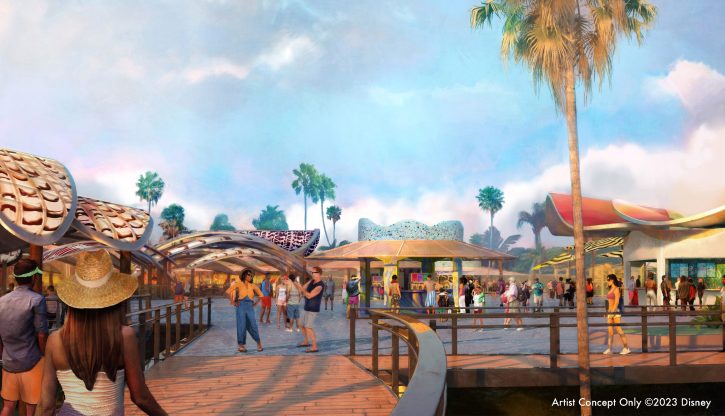 A Bahamian art and culture pavilion will be available. It will feature special programs and local artists. This area will provide visitors the opportunity to learn and celebrate the traditions and natural beauty of The Bahamas.
There will also be an interactive family water play area that will include two slides, water drums, fountains and more. There will also be a dedicated space for toddlers.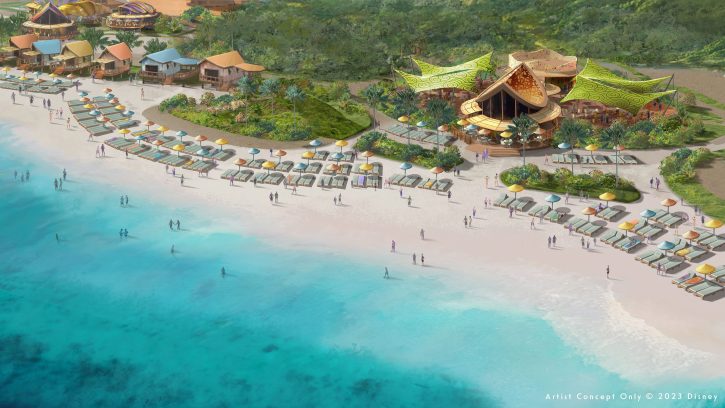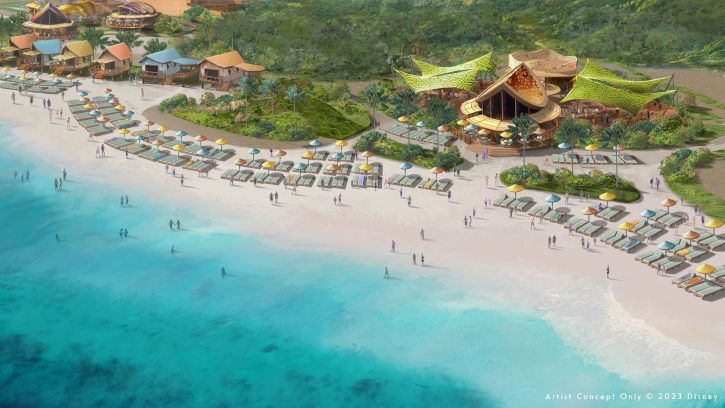 There will also be an adult-exclusive area. Here, you'll find a dedicated dining area, plus six private cabanas available by reservation.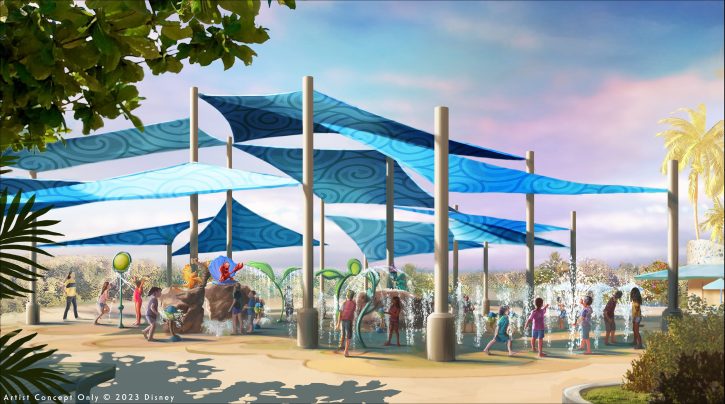 For, kiddos ages 3 to 12 there will be a themed kids' club that will include Disney Cruise Line counselors. The area will include a splash pad inspired by favorite undersea creatures from "The Little Mermaid," as well as plenty of shade and a dedicated dining area.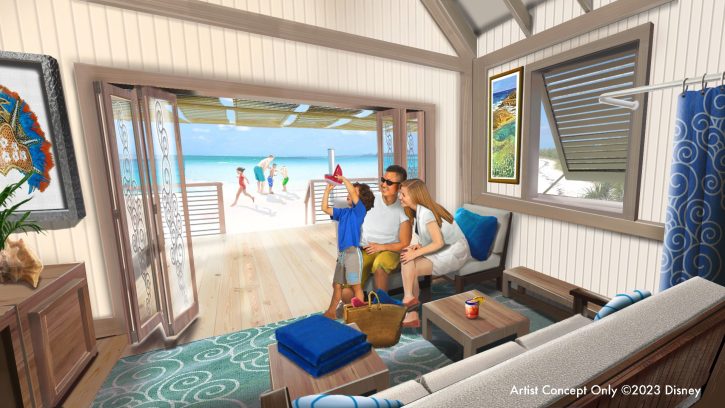 There will also be a peaceful beach along the south-western shore that will include 20 premium family cabanas available to rent. This will include four double cabanas that accommodate larger groups and offer massage services.
Additional recreational activities will be available including a covered gaming pavilion; a volleyball court and gaga ball pit. There will also be watercraft and bicycle rentals; nature trails for hiking and biking; and more. Plus there will be new Port Adventures that will take Guests beyond Lighthouse Point to explore the beauty of Eleuthera.
Disney's new island destination is being designed to provide a hassle-free experience for families. It will include complimentary beach essentials (towels, chairs and umbrellas and lunch) and convenient tram transportation.
More details will be shared soon about Lighthouse Point. Follow The Mouse For Less for more information as it is released.
For more Disney news and trip planning advice, follow The Mouse For Less on Facebook, Twitter, Instagram, YouTube, or TikTok.