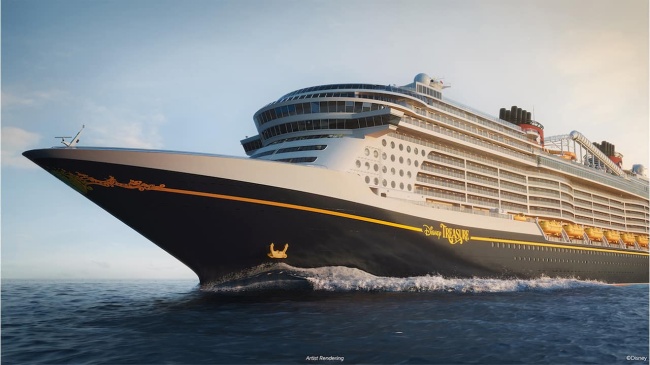 While the Disney Wish, the 5th ship in the Disney Cruise Line fleet has just debuted this summer, is it wrong to already be day-dreaming about the upcoming 6th ship? I already love this ship's name! It's the Disney Treasure and it will officially set sail in 2024!
The Disney Treasure has been inspired by the theme of adventure. You can really see that in the design of the new lobby area, which I adore! It's so different from the other Grand Hall areas on the other ships! This one features a lot of darker colors and is inspired by the grandeur and mystery of a gilded palace.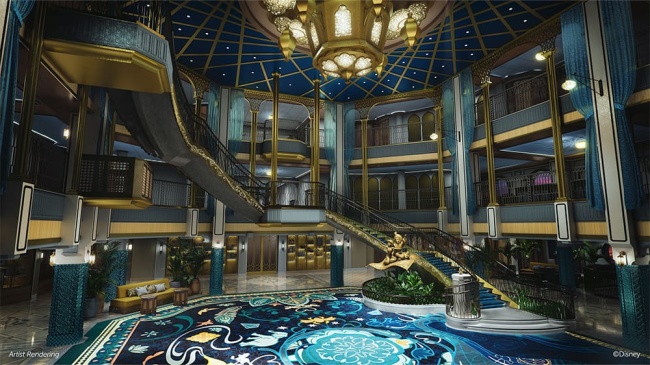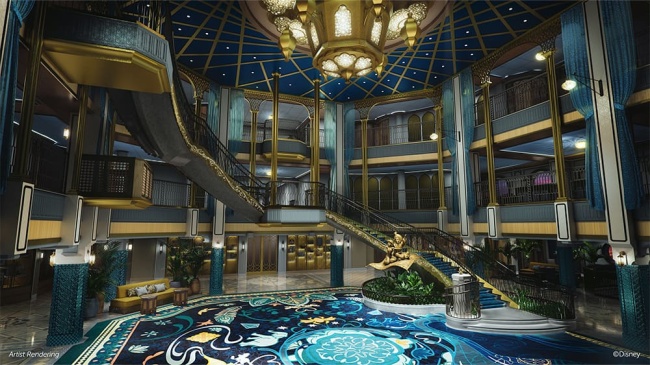 This ship will draw on real-world influences from Asia and Africa. It will even pay homage to the far-off land of Agrabah. That's because at the center, the ship's signature statue will feature, for the first time ever, three characters! They are Aladdin, Jasmine and their Magic Carpet.
Also, will you look at that gorgeous chandelier on the ceiling?
As a reminder, following the debut of this 6th ship, Disney is going to then work on their 7th ship, as well.
Follow The Mouse For Less for more information about the latest Disney Treasure and Disney D23 Expo news.
For more Disney news and trip planning advice, follow The Mouse For Less on Facebook, Twitter, Instagram, YouTube, or TikTok.