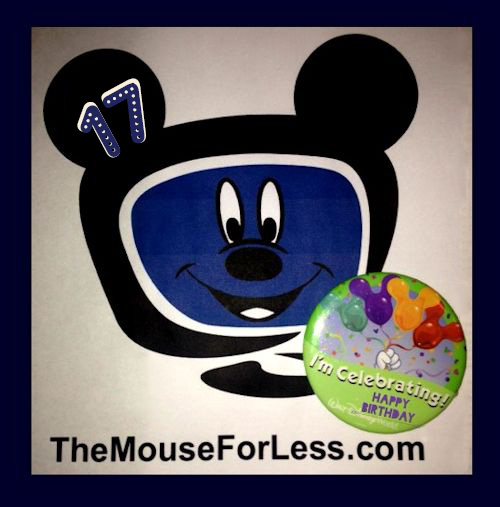 TheMouseForLess Birthday Celebration
Reviews Contest   TheMouseForLess Photo Contest  Magically Speaking Reader Contest TheMouseForLess Blog Giveaway
On March 16, 2016, TheMouseForLess will celebrate our 17th birthday! That's right, it was 1999 when we first launched TheMouseForLess Yahoo group and began our journey.
We have loved spending the last seventeen years sharing money saving tips, trip planning ideas, and Disney cheer to with you. If you would like to read more about our history, take a look at our blog.
As with any proper birthday celebration, there will be presents. Only instead of us getting the presents, for TheMouseForLess Birthday Celebration we are having some contests with chances for you to win prizes.
Reviews Contest
What's it like? Is it worth my time? Will my kids eat there? Which resort is best for my family?
We have all faced these questions and more when planning a Disney vacation. For those who have already been there, it's time for you to share your experiences.
Every day through March 31, we will spotlight a different restaurant, resort or even destination. If you have experienced that location, share your thoughts on your review site. Every review submitted will be entered into our prize drawing. Use the destination of the day, or choose something else. Each review counts and the more you submit, the better your chances to win.
The prize for this contest will be a $25 Disney Gift Card.
Thanks for sharing your experiences with us and good luck!
Review for March 16 is Be Our Guest Restaurant. Any reviews for this restaurant or any other location will be entered into the drawing to be held on April 1.
TheMouseForLess Birthday Photo Contest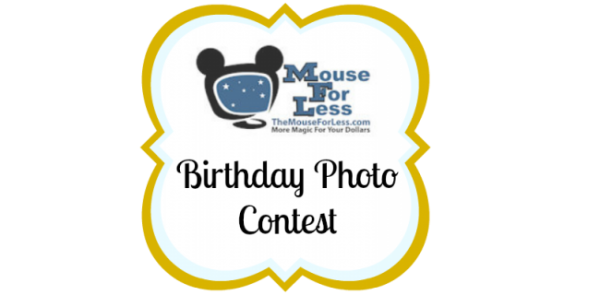 During TheMouseForLess Birthday Celebration, it's your birthday, too! Share your Disney-themed birthday photos with us for a chance to win a $25 Disney Gift Card. We want to see your Disney-themed birthday photos. Did you celebrate in the parks, on a ship, or just at home? No matter how you added some Disney Style into your special, day, we would love for you to share your photo with us. Just click on the MFL Birthday photo contest link and submit. Don't forget to share with your friends and vote for your favorites. Good luck!
Magically Speaking Reader Contest
Starting Thursday, March 24, we will begin releasing clues on our Facebook page. From Thursday to Thursday there will be at least three clues that will show up on our page. There may be more than three but there won't be any less. Once you think you know the answer e-mail us and your guess at info@magically-speaking.com.
We will randomly pick one winner from the pool of correct answers and that winner will receive a Walt Disney World touring prize pack with a Walt Disney World bag, two The Magic For Less Travel neck wallets, two Disney Parks pens and Kim Button's Que Line Survival Book!
For clues, visit the Magically Speaking Facebook page (and make sure to "like" us while you are there). Good luck! For clues, visit the Magically Speaking Facebook page (and make sure to "like" us while you are there). Good luck!
TheMouseForLess Blog "DFB Guide to Magic Kingdom Snacks" Giveaway
Do you want to win your own copy of "The DFB Guide to Magic Kingdom Snacks 2016"?  Well, guess what, you can! To help celebrate The Mouse For Less' 17th Birthday, we're giving away not one, not two, but three copies of this invaluable resource! Yay!  Just enter on the Rafflecopter link below, and remember that if you don't win, you can still purchase a copy of "The DFB Guide to Magic Kingdom Snacks 2016," which will help to support The Mouse For Less website! Click here to view more details